Turning life around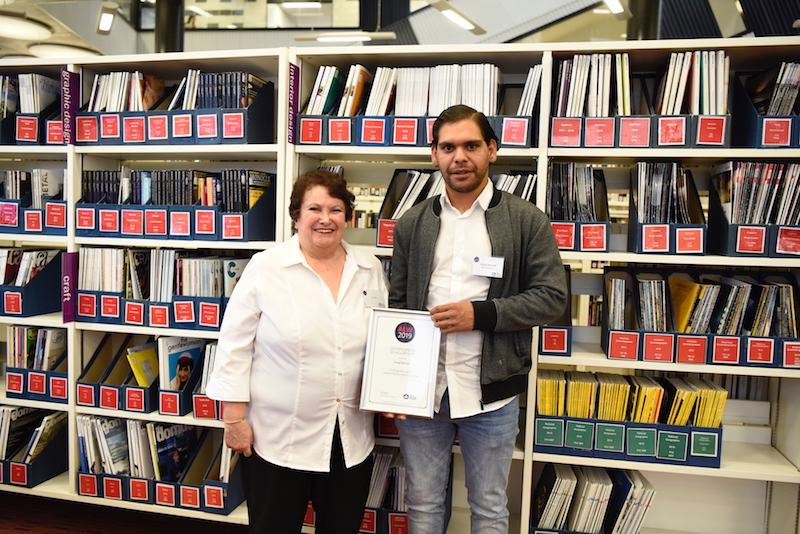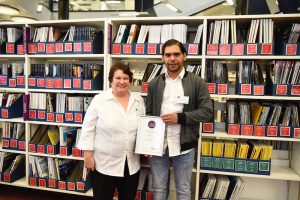 A young father who can now read stories to his daughter, 26 year old Greg Nelson from Coodenup in WA was named one of three winners of the 2019 Adult Learners Week scholarships.
The Hon. Steve Irons MP announced the scholarship winners at the national launch of Adult Learners Week at North Metropolitan TAFE in Perth on September 3. The scholarships were awarded to outstanding adult learners to enable them to continue learning by either taking a new learning pathway or continuing an existing one.
Greg Nelson works as a driver with Nidjalla Waangan Mia (Aboriginal Health Centre) in Mandurah WA where his job is to transport patients to and from their medical appointments.
Greg left school early and struggled with literacy. When he applied for the job at Nidjalla Waangan Mia, he was open about his difficulties.
'I was honest with them. I said I was struggling with my reading and wanted to get better,' the 26 year old said.
His employer recognised Greg's potential and his desire to improve his skills and contacted the Read Write Now (RWN) program coordinator in the local area to ask about getting some assistance for Greg.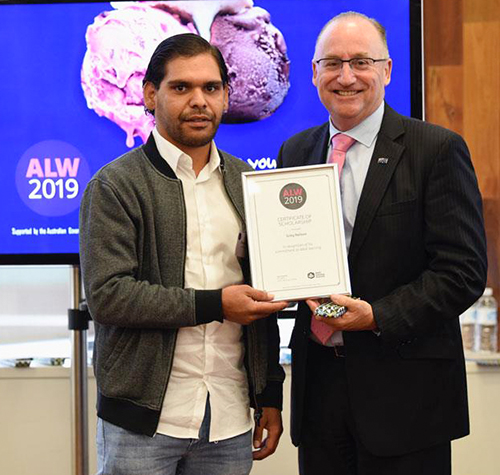 With the support of his boss and a space provided by the centre, Greg and his volunteer literacy tutor, Eva began meeting weekly and quickly developed a good working rapport. Greg rarely misses their weekly meetings and is conscientious and loves the challenge of learning.
Some of the stuff I've learned from her is just amazing. She's changed my life completely. I don't know how to thank her,' Greg says.
His self-confidence has improved enormously, and he now loves reading whether it's books, poetry or short stories.  With a donated computer the world of technology has opened up
The biggest impact of his improved reading and one of his greatest pleasures is sharing books with his young daughter. Previously he was too embarrassed and ashamed to open a book, now he and his daughter take turns reading to each other.
Greg has also become an advocate for RWN, encouraging his younger brother to get involved and find a tutor to help him.
Before he took up literacy classes with Eva, Greg said he would never have had the confidence to apply for further training, he thought he was "dumb". But Greg recently completed a CPR course for work and his employer is very happy with his progress.
Greg now aims to complete secondary school, so that he can use it as a springboard to further learning, something he would never have considered in the past.
See the full issue of Quest 3, 2019