Easy to read news for adult learners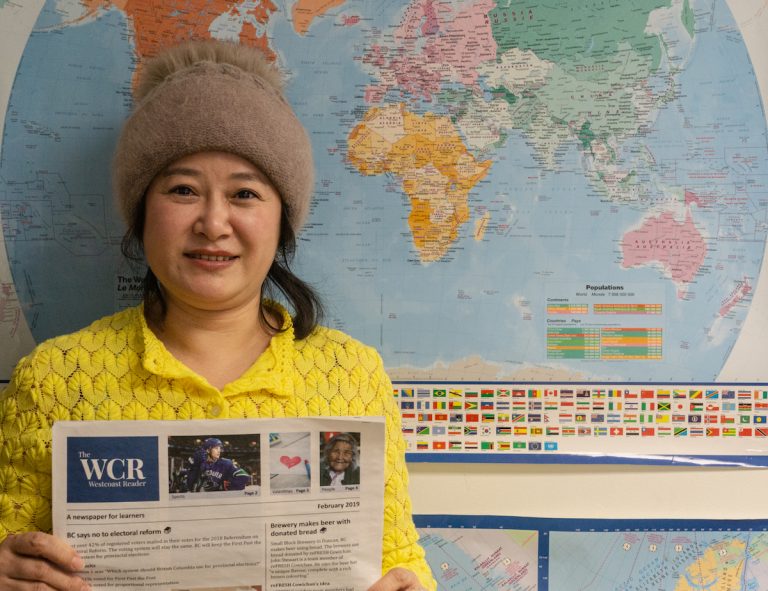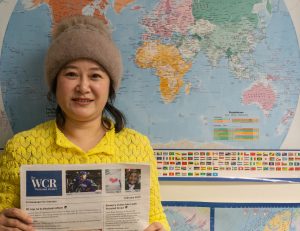 A Canadian newspaper adapts the news for readers who want to improve their reading skills.
Gail Hanney spends her average workday trawling mainstream news media for quirky, informative and helpful stories that she can repurpose for her readers.
Whether it's a story about a dog with an office job, a mum who's invented a bike helmet for her Sikh sons, or an article about protecting yourself from scams, Gail looks for content that will snag her readers' attention and make them turn the page. This is no mean feat, given that her audience is people with lower-level reading skills.
Gail is co-editor with Jade Chan of The Westcoast Reader, a print and online newspaper produced ten times a year for adults in British Columbia with low literacy who want to improve their English reading and language skills.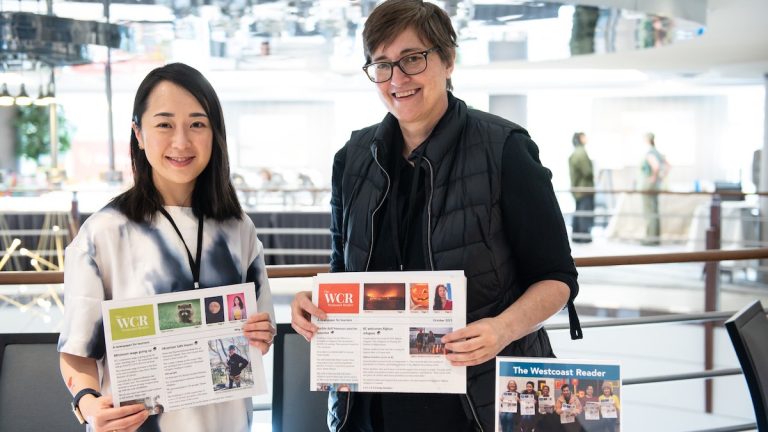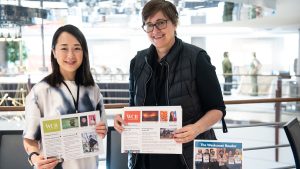 'I look for stories with an interesting angle. Human interest stories are more relatable and easier for people to read because they follow a narrative. The other thing our readers like is easy to understand government news. So, the government might announce a new dental benefits program for kids and we will break it down. Who can apply and how to do it, for example. We select stories that reflect the diversity of our readers such as stories celebrating Pride season, recognising Indigenous people or acknowledging people living with disabilities.'
Each article is labelled as a one, two or three book story, reflecting the levels of literacy required. 'There's something for everyone,' Gail says. 'One book articles tend to be cute animal stories. For example, we had one about a bear that got into a woman's car and drank 69 cans of soda but left the three cans of diet soda alone. Another was about a rattlesnake that travelled 400 km in a Ferrari.'
Gail loves her job. 'I love it because I'm using my journalism skills. You also learn a lot in researching a story you're rewriting. You end up going down all sorts of interesting rabbit holes. I didn't know anything for example about 3D printing and finding out that sort of stuff is fascinating.'
In each issue, Jade develops Teachers' Notes that offer learning activities for a wide range of learners, bringing her experience as an adult language teacher to the newspaper. 'I used the The Westcoast Reader in my classes so it's very exciting to be working on it now, adding discussion activities and practical exercises for teachers to use in the classroom.'
Jade says using the newspaper in literacy classes helps learners develop reading strategies, increase their vocabulary, and improve their grammar, spelling, and pronunciation. Resources are included for extension activities and discussion notes are included to help improve speaking and listening.
'There's something so good about putting out things that are helpful for people, that are positive. There's a joy to it and it's fun.' Gail Hanney, co-editor, The Westcoast Reader
The Westcoast Reader is produced by Decoda Literacy Solutions, the province's literacy body in partnership with Camosun College and with funding from the provincial government.
'In this province we are lucky to have a government that sees literacy as a priority,' Gail says.
The Ministry of Post-Secondary Education and Future Skills recently announced a funding boost to $3.4 million CAD annually for Community Adult Literacy Programs to help British Columbians, newcomers, work permit holders and refugee claimants improve their reading, writing, math and digital skills.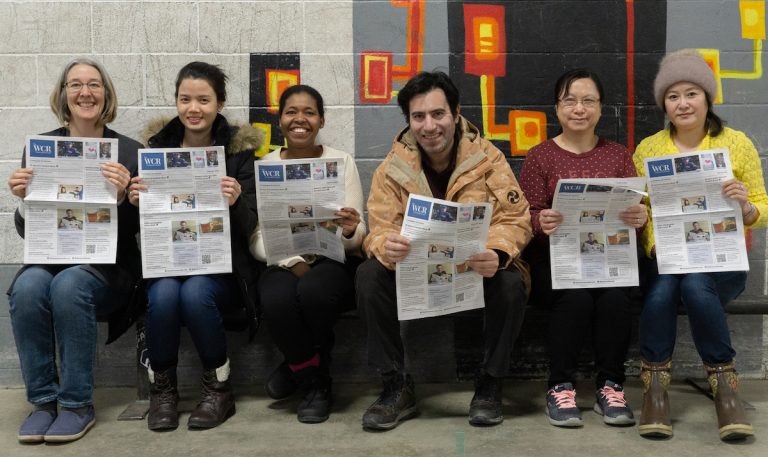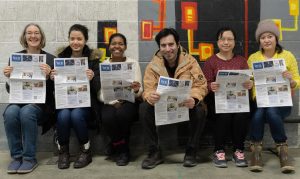 The newspaper is distributed free to libraries and community literacy programs. Paid subscribers include seniors' homes, schools and health services that work with people with acquired brain injuries. With a 40 year history in British Columbia, the paper is well known and well loved.
How the newspaper is used depends on the setting, Jade says. 'In libraries there's a stack available for anyone to pick up. A lot of libraries run one-on-one literacy tutoring so tutors might use it as a warmup exercise with an adult learner or give it to them as a take home exercise for them to work on between sessions,' Jade says.
Sometimes adult learners submit stories for publication. 'Newcomers to British Columbia generally like to share stories about their journey to Canada and the culture shock involved, eating new food like ketchup flavoured chips for example, that they don't have in their own country,' Gail says. 'They're the sort of stories we can't write ourselves, because they are authentic and often very touching and always interesting. We give them a light edit and publish them and people are very proud when the paper comes out with their story in it.'
A newspaper might seem like outdated technology to some but not to their target audience. 'People still get excited when a new issue comes out and holding the paper is still a magic "hot off the press" moment. It is easier to teach from a newspaper because many of our learners don't have access to the internet or own electronic devices,' Gail says.
A feedback loop via surveys and monthly meetings with adult literacy practitioners ensures the paper is focussed on the interests of readers. 'We share ideas and they give us feedback on whether their classes will like a particular story. It's a win-win,' Jade says.
'What I love is how we are constantly working on happy stories and that makes you happy. I also like getting feedback and seeing how we can improve. You must do research and pay attention to detail to make sure all the facts are accurate and correct. So, there's a lot of learning involved for me, that's why I love it.'
'People are drawn to reading the paper because it's relevant, they can keep up with the news, and it builds their confidence in reading but also talking about what they've read with other people,' Jade Chan, coeditor, The Westcoast Reader
Read the full issue of Quest 2, 2023