Headstones from the heart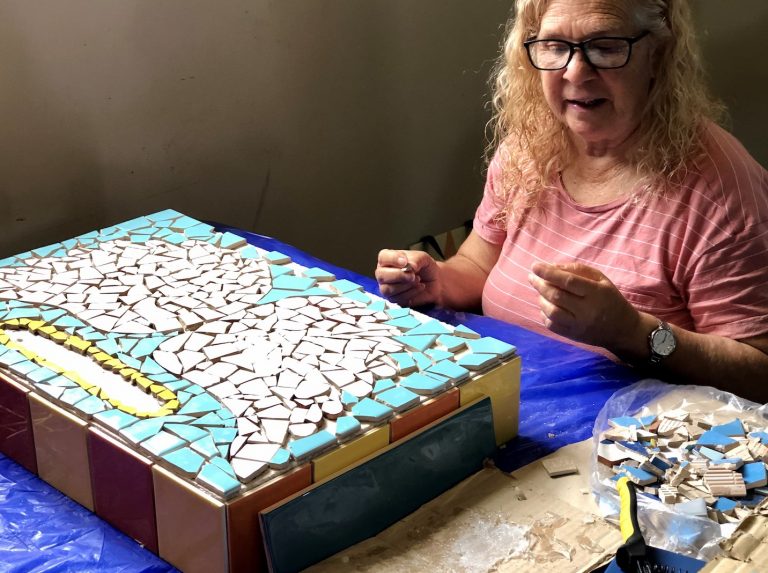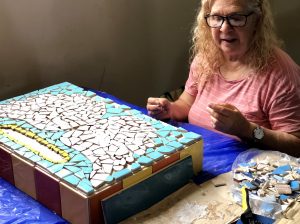 Many of the graves of Indigenous people at Nambucca Heads cemetery are either unmarked or have simple wooden crosses as headstones that have weathered over time, making them difficult to read. A TAFE NSW course in Macksville is helping to change that.
Cheryl Donovan was working on cleaning up family graves when she heard about a course in building mosaic headstones for loved ones being offered at her local TAFE. She and her husband immediately signed up. 'It seemed to fit perfectly with what we had been trying to achieve.'
Indigenous students in the eight-week course learn how to design and produce a mosaic headstone and can get their inspiration from the use of found objects, shells, stones or bring things that are personally significant to incorporate into their design such as the person's favourite footy team.
For Cheryl doing the course has been a great opportunity to be able to commemorate her mother in a creative and meaningful way. But initially it was daunting.
'I really, really wanted to do it. But it was like that old saying, once I started I thought "I have bitten off more than I can chew".
'I thought about doing something basic and simple but the teacher told me that whatever I wanted to do I could do it. And other students made suggestions. I wanted to do angels wings on back of mum's headstone but I thought it was too much work and that I'd never get it how I wanted it.'
The course helped Cheryl develop confidence in her artistic ability. 'It really helped me get some creative juices flowing and then I thought, "Nah, I can do this". 'I learned lots of skills. It was the first time I had ever done mosaics. I'm in my 60s and I've never done grouting in my life. And that in itself is a healing process, working with my hands in making the headstone. It's just helped me so much. It's been really, really good for me. My husband has enjoyed it as much as me. We go together and work together and help each other.'
Creating a headstone helps healing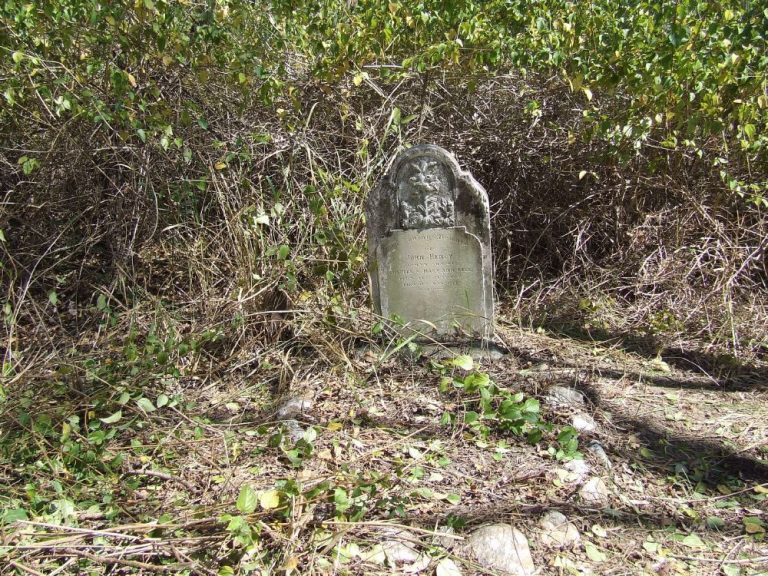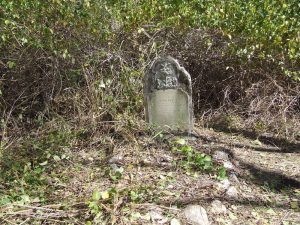 Making a headstone also had a therapeutic effect.
'I found it part of my healing process. There were younger people in the class too and they had different ideas and just looking around and seeing how they do things was really great. A lot of us have used bright colours on the headstones and when people see those bright colours it makes them feel happier and helps with grieving as well.
'We all looked at what each other was doing and praised each other's work. One young lady who had lost her mum to cancer suggested "Why not put a halo above an angels wings?". I thought that was a really lovely idea. After I got it done I said "Thanks for suggesting that".'
Cheryl says the course is an emotional experience for everyone involved. 'Everyone's doing it from the heart, that's what makes it so special – everyone is there doing it for people they love.'
A sense of achievement and pride
Cheryl is very happy with the final result. It took it a long time but I stuck to it and it really came up beautifully. I took a photo and sent it to the family and they were all over the moon and they said, "This is fantastic".'
Creating a beautiful tribute to someone who has died has inspired others, Cheryl says. 'People when they saw the headstone I made said, "That's fabulous, I should have come along".'
The students are keen to keep going. 'A lot of us are talking about meeting up once a week and sharing resources and we've been talking with our local Land Council about the kinds of materials and tools that we need.'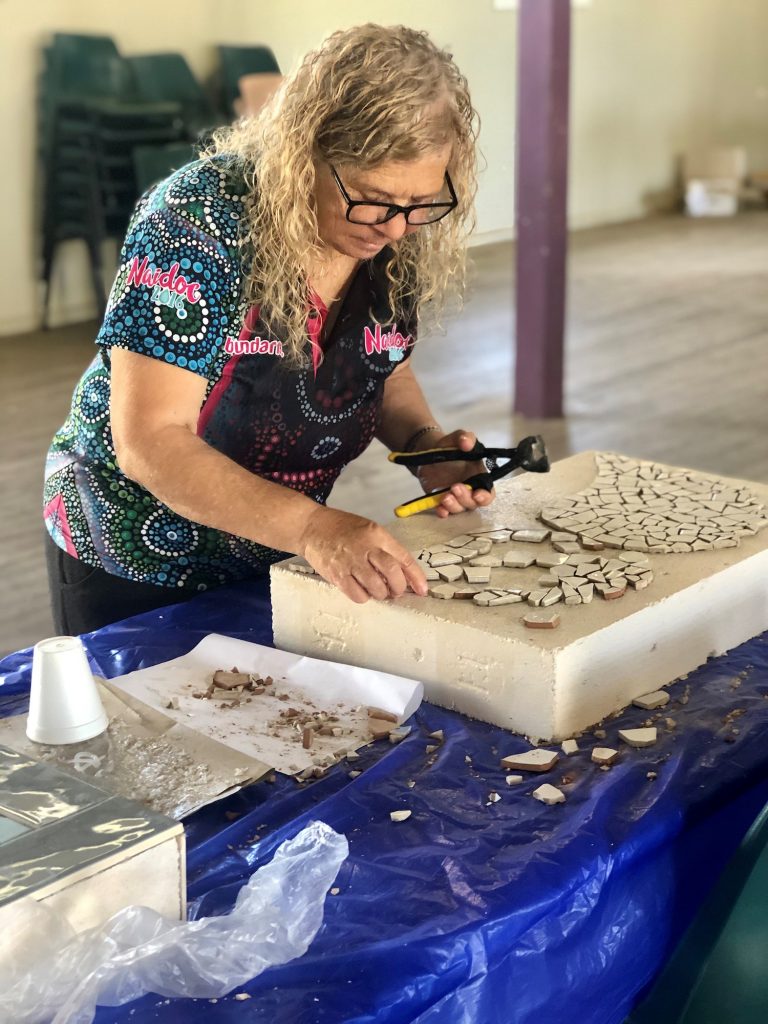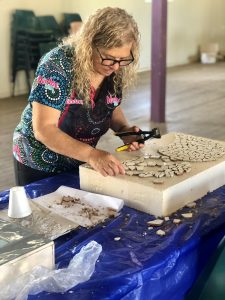 Sensitivity to Indigenous culture
Lorrae O'Brien, Head Teacher of Creative and Design Ideation at Port Macquarie, Wauchope, Kempsey and Macksville campuses said the course originated at Lismore campus 400 kilometres away where it was developed in consultation with the Indigenous community. And news soon spread.
'There's a lot of connections between the communities so when people heard about the course up in Lismore they came to us and requested the course down here, which is the perfect scenario really because we're responding to the needs of the community. There's a big need for the course and it's very meaningful for the people who take part.'
Lorrae says teaching the course requires sensitivity. 'We've got to be extra respectful. The people in the course go through a lot of emotions and it's very much about healing. Each person goes through their own personal journey but that's their story to tell.'
A sense of closure for Indigenous participants
Creating a headstone involves a whole range of skills and participants learn to use new tools, plan a creative project, gather material and resources, work in a new medium and plan and implement a creative work. The course has proven very popular with people coming from across three communities – Bowraville, Nambucca and the Macksville.
'Because people are coming to the course from the community they are surrounded by people they know so there's a sense of collegiality and they feel a real sense of achievement so there's lots of positives involved for people who take part. And bringing people back into education is a critical component of the course too.'
Lorrae says creating and installing the new headstones helps people deal with loss. 'I think because the artistic process of creating the headstone is driven by their love for that person and everything they put into that process is in honour of the individual it can be very healing.'
'It's such an important and sensitive process and creating a lasting tribute for their loved ones enables a sense of closure for a lot of families and the wider Aboriginal community.' Lorrae O'Brien, Head Teacher
See the full issue of Quest 4, 2020