Celebrating learners and learning – ALW event winners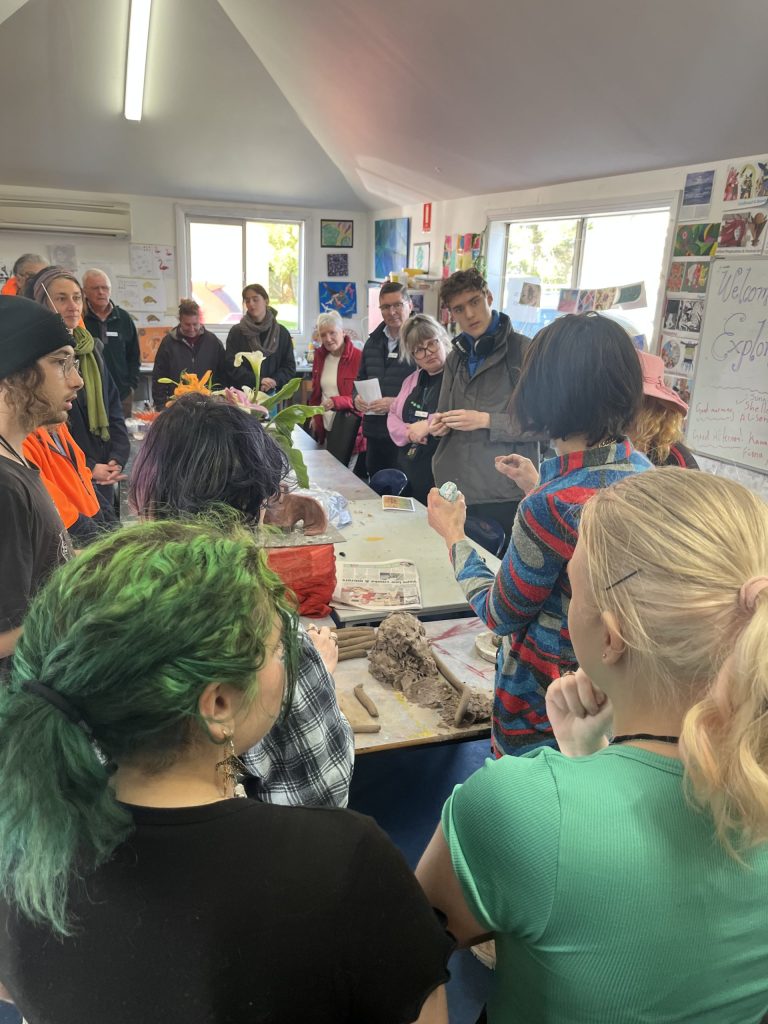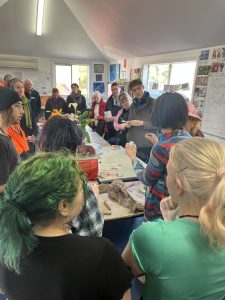 Around Australia, hundreds of events celebrated Adult Learners Week in libraries, councils, neighbourhood houses and centres, TAFES and community colleges. All the events focused on the benefits and joys of lifelong learning. The three awards for 'Best ALW Events' went to WCIG (Westgate Community Initiatives Group), Bass Coast Adult Learning and Tamworth Community College.
WCIG (Westgate Community Initiatives group)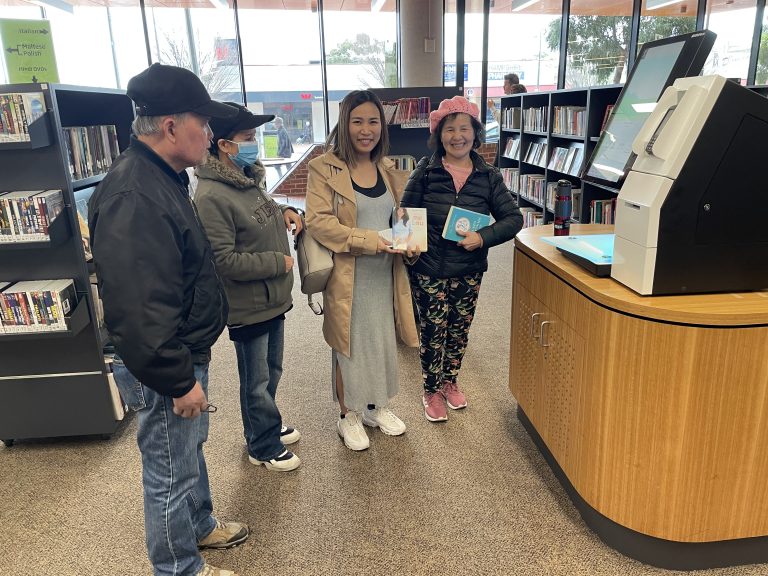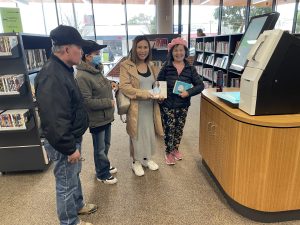 As a not for profit working to empower people to meet their goals, WCIG teachers are always looking for new ways to make learning fun, challenging and effective. During ALW, teachers Alan Dosky and Chinh Nguyen decided to take their English as an Additional Language (EAL) students out of the classroom.
As Branka Stevanovic, WCIG RTO Training Manager, says 'Learning knows no boundaries or age restrictions. We wanted to celebrate the fact that it's never too late to embrace new knowledge and skills'.
Chinh took his eager learners to the local Sunshine Library, where they explored the resources available to enhance their learning journey. These resources ranged from printed to digital tools and students were amazed at the wealth of information available to assist them as they learn.
Meanwhile, Alan took students from his St Albans and Werribee classes to their local park. Alan's students have chosen the phrase 'Use it or lose it' to motivate their learning so the 'park offered the perfect backdrop for a leisurely walk and a delightful picnic where our avid learners got to apply their language skills in various conversations while enjoying the sunshine,' Branka said.
This day out showcased to students the power of continuous learning and gave them a chance to embrace the great outdoors as a new classroom.
Bass Coast Adult Learning Centre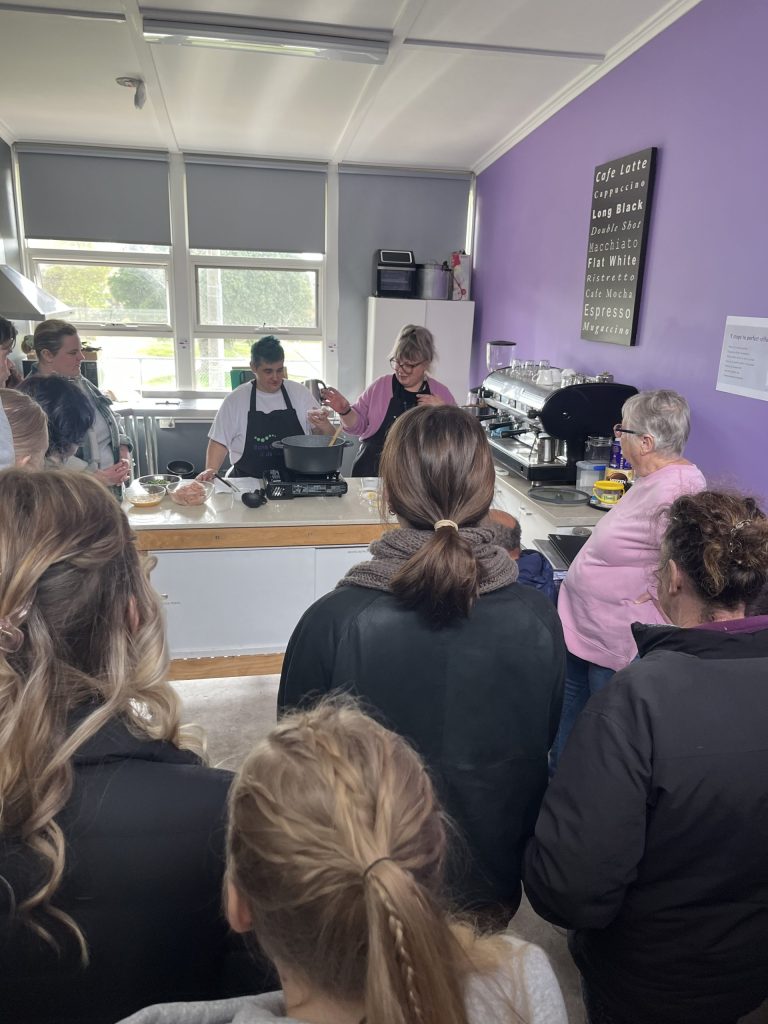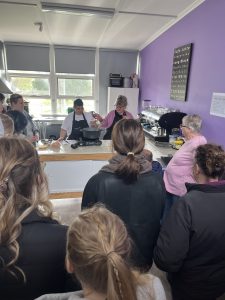 Bass Coast Adult Learning Centre (BCAL) wanted ALW to be an opportunity for the centre, its members and visitors to 'live the philosophy of lifelong learning'. Centre Manager, David Leslie, said 'students of all ages, abilities, backgrounds and futures came together to celebrate each other'.
BCAL is a community-based RTO which provides preaccredited and accredited education and training in classrooms and online. On Tuesday, 5 September, students undertaking the Centre's award winning music program performed to a very appreciative audience. Facilitated by professional musicians, radio presenters and industry experts, this course includes weekly music sessions, excursions to music venues and opportunities to perform and appear on community radio.
NDIS Capacity Building participants then cooked an array of delicious food, which was complimented by home cooked delicacies brought in Migrant English students. The following day, demonstrations showcased the talents of students from the BCAL Horticulture and Hair and Beauty courses.
What made Melissa Harrison, BCAL Capacity Building Coordinator, so proud was that students took these opportunities to share with each other what they had learnt and to even engage in some hands on trying. She said it was amazing to see a '16 year old salon assistant student delighting in the cooking tips of a middle aged NDIS participant. Or a young IT student getting his perfectly manicured hands dirty, potting seedlings with the Horticulture group'.
Tamworth Community College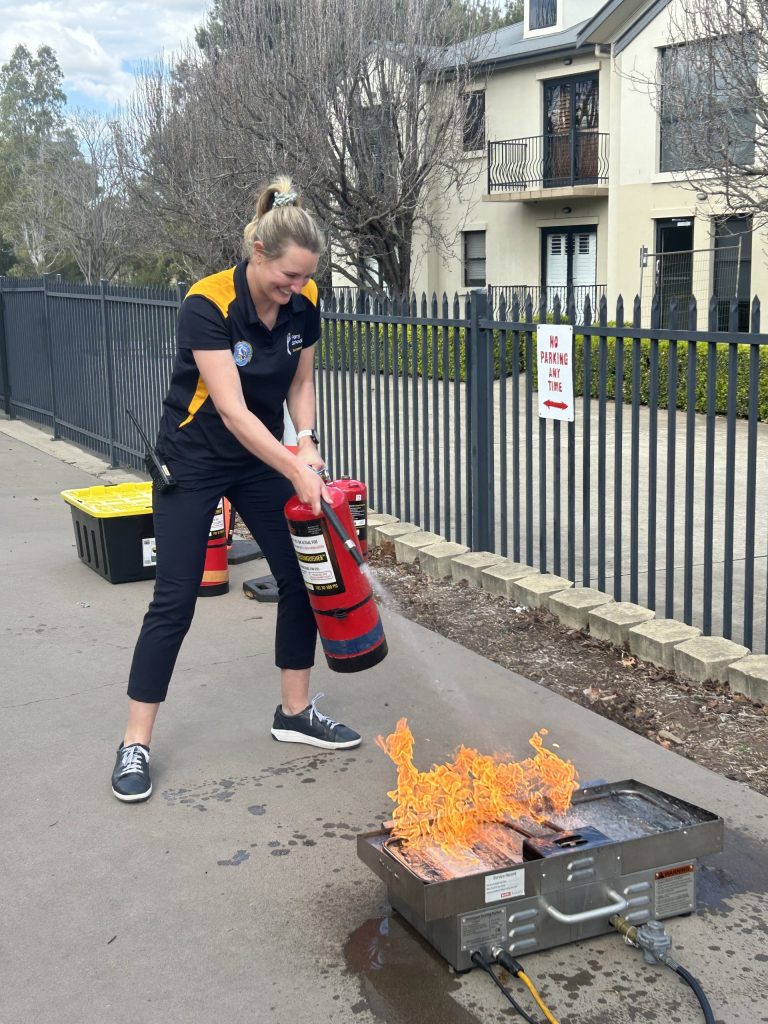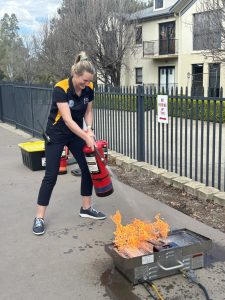 Tamworth Community College (TCC) wanted Adult Learners Week to be an opportunity for local community members to feel encouraged to drop in, look around and perhaps get a taste for something they might like to learn or study.
The College's Open Day on Monday, 4 September, was set up to be a casual event where prospective students could try their hand at the coffee machines and enjoy a free coffee, test out their skills using fire extinguishers, try on the Personal Protective Equipment (PPE) and even climb into the trailer on site which students use during Heights and Confined Spaces training.
Acting CEO, Jade Vermeer, says there has been a significant increase in people experiencing anxiety and mental health problems in the local community, so the College strives to be as welcoming and supportive as possible.
'We have a lot of young and mature aged people seeking support to enter the classroom, so we do a lot of one-on-one and small group training. We chat to each student about their needs and goals and do some pathway planning to help them achieve their version of success.'
Jade said there is also increasing demand for foundation and digital skills from people entering the workforce and those re-skilling who are completing training and apprenticeships. The College steps in to help ensure that students can keep progressing.
Tamworth Community College has been a part of the Tamworth community since 1984. Initially providing a range of lifestyle and general interest courses, TCC expanded into career-oriented training in the 1990s. The College has been a RTO since 1995.
Jade said the staff 'really enjoyed the Open Day' and were glad when many attendees told them they had never been to the College before but now intended to return to learn.
Visit the Adult Learners Week Facebook page if you would like to see how so many others celebrated Adult Learners Week.
Read Quest Issue 3