Riding the trails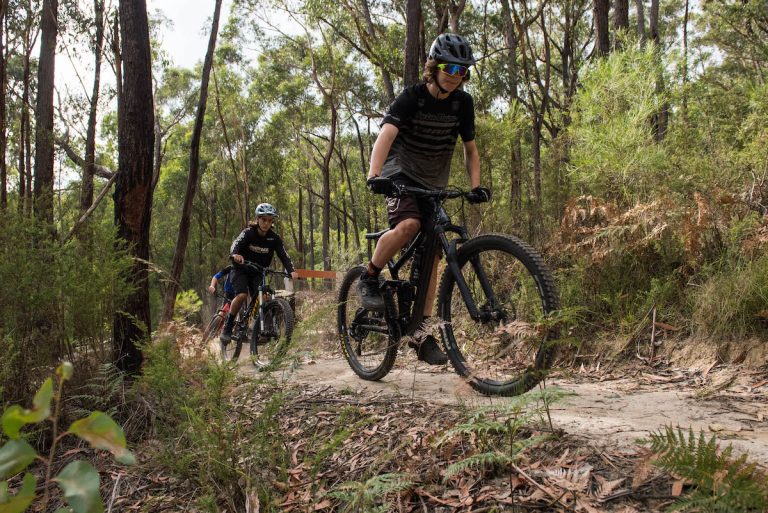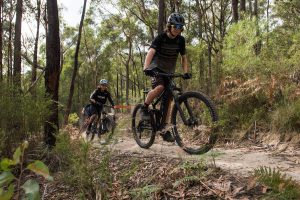 A new course is training up locals for careers in cycling tourism and services, and forging new community connections. The pre-accredited eight week introductory bike maintenance course at Box Hill TAFE's Lilydale campus began in 2022 and demand is strong.
Annabel Mounsey, ACFE Programs Coordinator, Centre for Adult Education at Box Hill Institute, says staff at Lilydale campus saw the potential after a surge in the number and range of bicycling opportunities in the Yarra Valley, including new pump tracks, extended rail trails and a recently approved mountain bike trail that will attract enthusiasts from Australia and overseas.
'We thought a course like this would open up opportunities for people to work as volunteers on professional bike rides, in men's sheds, in starting up coffee carts, or being bike tour guides. It's aimed at getting people back into work or study, at helping people change career paths or connecting them with the community.'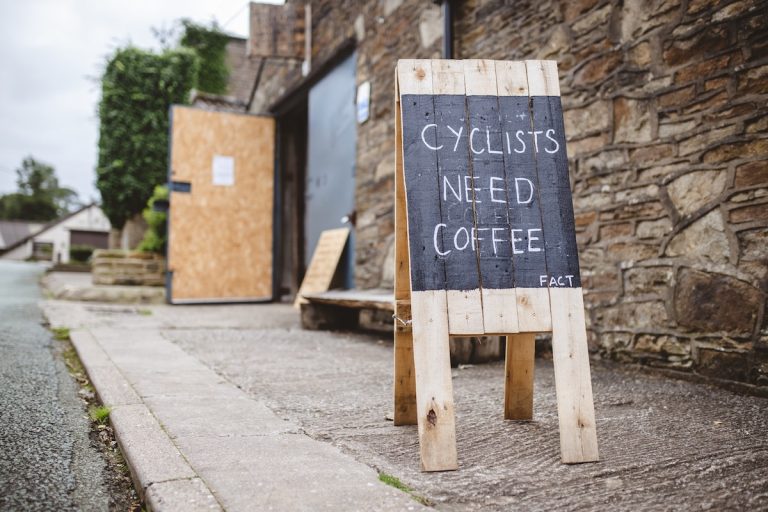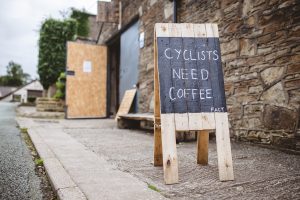 Open to people aged 17 and over the course has attracted students from their early 20s to their mid 70s who ride road bikes, ebikes, and mountain bikes. They include cross country riders, commuters, casual riders and dedicated enthusiasts. The appeal of the course is that DIY maintenance can avoid costly servicing and repairs and makes cyclists more self-reliant.
In the process students develop foundation skills like following instructions, communicating clearly and teamwork and group problem-solving skills.
Bike lover Damian Auton brings class to life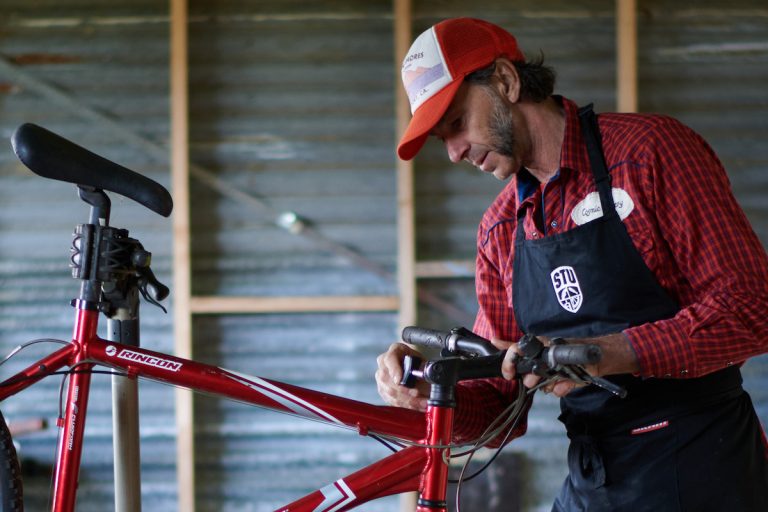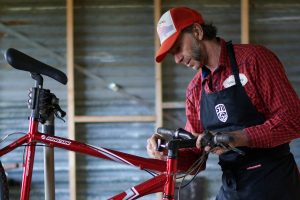 But teacher and passionate bikelover Damian Auton, former owner of a successful bike cafe and international rider, is also a drawcard.
'Participants love the knowledge that Damian brings to the class,' says Annabel. 'He's incredibly knowledgeable about the industry and about business and work opportunities. He's very well known and has competed in rides around the world, so he has heaps of experiences and stories to share.
'We've had such wonderful feedback from the first few courses. The students love coming along and working in the group. It's exposed them to what's around when it comes to bike riding opportunities as well as employment opportunities too. There's also the social aspect. They meet new people and potential bike riding buddies and share ideas and tips and connect with people they've got something in common with. Not to mention the health and wellbeing aspects and being empowered to do your own repairs. That's great for people's confidence too.'
'We didn't expect the course to be so popular. And we didn't expect the marvellous response and the feedback.' Annabel Mounsey
Damian Auton says involving students in sharing their experiences and a hands-on approach keeps learners engaged.
'For the first half of the class I'll talk a little bit about the topic; for example, if it's brakes, I'll give a little history of brakes, what can go wrong, and reasons why your brakes aren't working. I don't like to talk too much so we'll have a group discussion about times they've had problems with their brakes and we put it all together. I'll draw a diagram on the whiteboard and do a demo. The second half is their chance to get their hands dirty and practise fixing things.
'I like to get them working in pairs on their bikes because they bounce things off each other and work together on each other's bikes. There are so many different bikes out there it's great for them to get experience working on someone else's.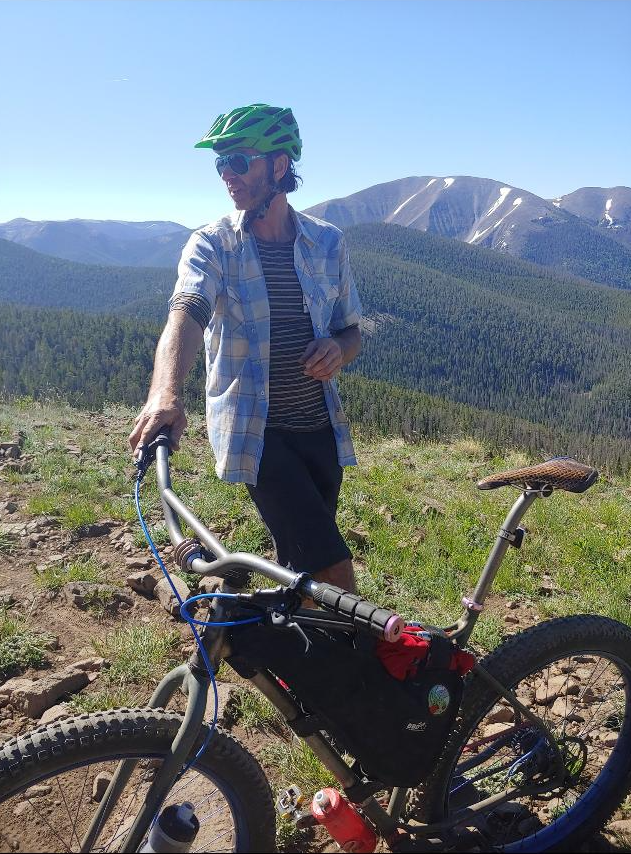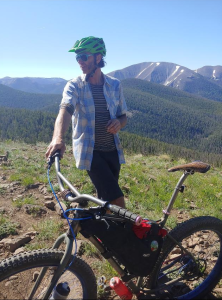 A bike is a machine of freedom
'My whole life I've been involved with bikes. I was on two wheels by the age of four so I've always had an interest in riding. I'd love to be able to pass on my passion for cycling to as many people as I can. I've always thought of a bike as a machine of freedom. As a kid growing up in the country I could go to all sorts of different places on my bike. I could ride to the back paddocks, to school or to the shops. If you didn't have your bike you couldn't do any of that. For me sharing that feeling through teaching is my passion and it's my pleasure and a privilege to do that.
'The people in the classes are really enthusiastic, they love the learning and ask lots of questions. They soak it up. Sometimes they're still working on their bikes until after 9pm and I have to say, "Come on guys it's time to pack up." 'Each course is different. There's so many different levels of knowledge in any one group when they come in, so you have to be adept as a teacher to make sure people go away with something valuable.
'The technology is changing all the time. Bikes aren't as simple as they used to be. For example, taking wheels off can be much more complicated on some bikes. 'I want people to feel empowered and enthusiastic about maintaining and fixing their own bikes. At the start I tell them "I want to teach you the skills to be able to service your bike the same way a mechanic in a bike repair shop would. You might take longer but you'll do the same job." I want them to be able to fix and repair their bike at home and when they have problems in the field. By the end of the course they should be able to diagnose the problem, know which tools they need, and repair it.
'Everyone gets something different from the class. Some people have little experience in basic tool use, so they get a lot out of the hands on practice. Some pick up social skills, they become friends and meet up outside of class and go for a ride. 'We've got people aged from 17 to 75, who ride mountain bikes or road bikes as well as electric bikes, we've got new riders who've taken it up during the pandemic, others who've been riding for years. So there's a real variety and a merging of different worlds that feed off each other. What they've all got in common is a passion for cycling.
'Once people start work on the bikes there's a real happy buzz and that's the most rewarding part for me, watching them all tinkering awayand learning as they go.' Damian Auton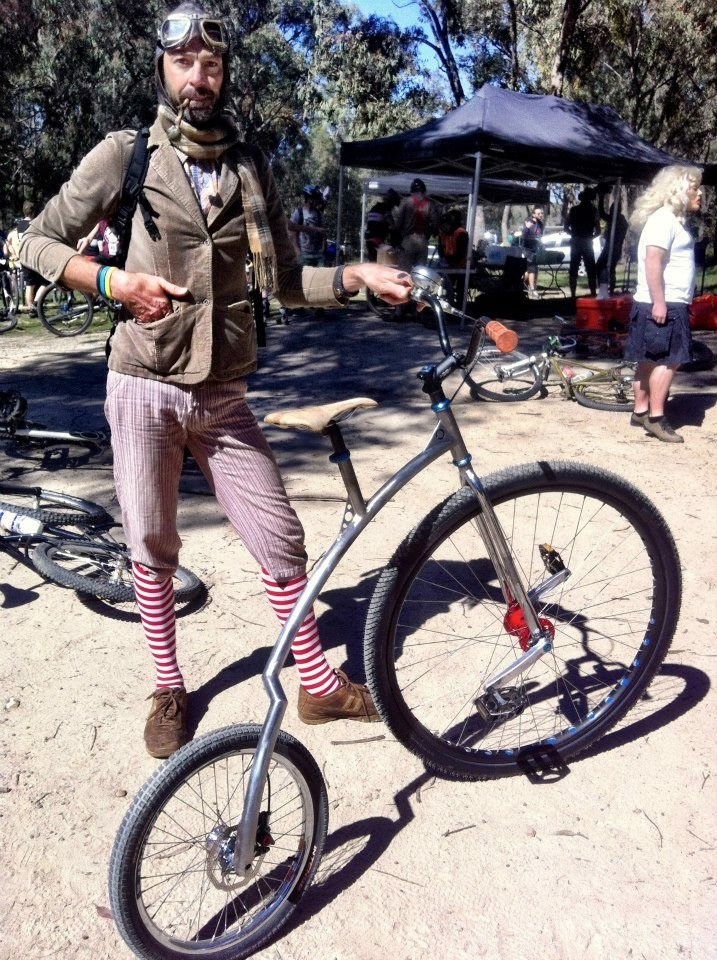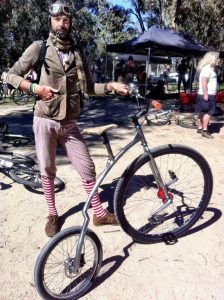 'The bicycle world has changed dramatically in the last 15 years. There's been a huge change in bike technology. We've gone from choosing from five to 50 different types of tyres, and it's the same with brakes and gears. There's so much more diversity. With hundreds and hundreds of different kinds it's a real minefield if you are looking for parts to buy and people are not sure what to get.
'So getting to know your bike is really important. In the first class I do an anatomy of a bike with a picture on the whiteboard and a bike on a stand in front of me and I name the parts just like you would the parts of a body, so participants get to know language so they're not referring to a "thingy" or a "whatchamacallit". Knowing the names gives you confidence. If you know the right words you can speak the language.
Spinning vinyl in bike maintenance class
'Usually in bike classes I like playing music. You can't go past Neil Young or Jimi Hendrix. Playing music creates a space so people are comfortable while they're learning. If you don't have any skills coming along to a class it can be quite intimidating. At Lilydale it's more of a classroom setting so while there's no music I use a lot of anecdotes and experiences from my own life. And I keep it as light as possible, particularly if people are worried about making mistakes or asking what they might think are dumb questions. I always say that we're all here to learn.
'What I've learned is that I love being a teacher. But I'm also learning that one of the things that drives me is teaching people how to fix and repair things in a world we're less able to fix and repair. I'm wanting to turn that around. I'm trying to nurture an environment where when something breaks we can work out what's wrong and how we can fix it. And if we can't fix it how can we upcycle or recycle. And more and more people want to be part of that.
'There's definitely more women who are getting into mountain bike riding and wanting to fix or repair their own bikes. Some come back a second time so they can do it in more depth.'
Mountain biker Sandy's confidence has soared
Sandy Parkinson, 43, works as an accounts manager by day but out of office hours she's a passionate mountain biker. She started five years ago and now rides up to four times a week with other local women at Listerfield Park.
'It's addictive. As you advance you need different bikes that can do more. I just wanted to take the mystery out of repairing bikes out on the trail. If I hear my bike making a funny noise I want to know what to do next. If can't fix it myself at least when I'm talking to a bike mechanic I'll have a better idea of what went wrong and a much better idea of how to take care of it in the future.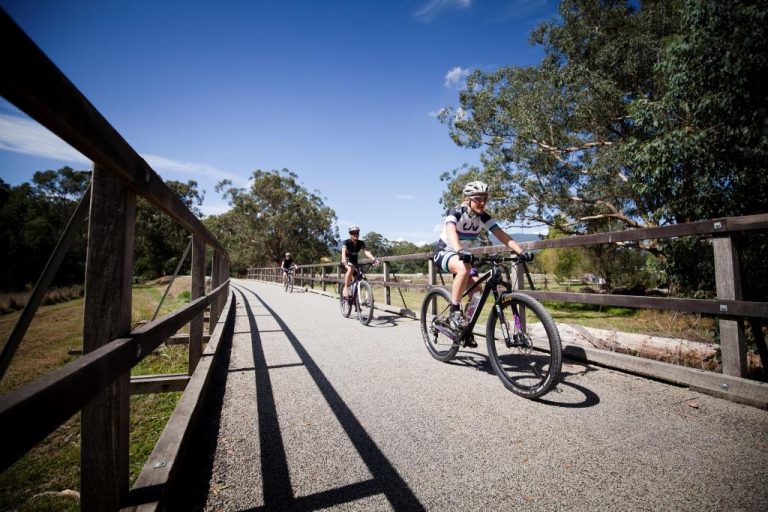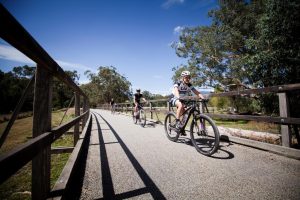 'I hadn't been in a classroom since I was in high school 24 years ago. But it's been so interesting going back as an adult because as an adult you want to be there and you want to learn. 'I was excited in the first class because within 10 minutes I'd learned something new. I learned how to take a tyre off without needing tools, which is a really important skill. So it's incredibly practical.
'Being able to repair my bike is a huge thing for me. I don't need to wait for anyone else. I can fix it myself. I've learned that I'm fairly practical and logical and if something makes sense I'll get it.
'I've learned how a bike works and to be able to communicate with my mechanic. I can say "I think it's this and I want you to look at it" and not be dismissed. It's given me a new confidence and people respond differently to me.
'A good teacher is so vital. First Damian discusses what we'll do, then demonstrates what we'll do. In pairs we work through a process trying out the different steps. "OK this is not working, what am I missing?" It's very practical and I can always ask for help.
'I was out on the trail recently just having a break and a couple stopped and were looking at their bike trying to work out what was going on. I was able to identify the issue and I was very excited about that. But I pretended to be cool about it. His brake was rubbing a floating brake, and all he had to was undo two screws and let them settle and he was good to go again.'
Read the full issue of Quest 1, 2023