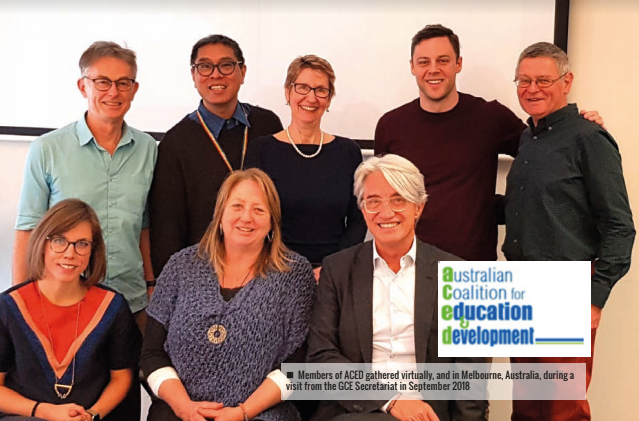 The Australian Coalition for Education and Development (ACED) was established in 2008 and brings together 15 non-government organisations in Australia working on education in global development with a particular focus on Education for All.
ACED objectives
To develop a common advocacy agenda amongst members for education as a human right and as a tool for international development
To achieve the Sustainable Develop Goals (SDGs), especially as related to education and lifelong learning, and equity and access, and in particular SDG 4
To affiliate with the Global Campaign for Education (GCE).
All ACED members are committed to increasing Australian aid to education, and supporting the education of disadvantaged children and adults in Australia and the world. ACED and participating organisations are non-government and not for profit. ACED has been an active participant in a range of consultations with both the Global Partnership for Education, the Global Campaign for Education and the International Council of Adult Education on the Sustainable Development Goals.
ACED news

The High-level Political Forum (HLPF) 2020, auspiced by ECOSOC, was held on 7–16 July 2020. The HLPF is the central platform for follow-up and review of the 2030 Agenda for Sustainable Development and the Sustainable Development Goals. ACED is part of the Education and Academia Stakeholder Group, one of the major groups of stakeholders (MGoS).
Read ACED HLPF media release.
ACED reports
Civil Society Spotlight Report
The Asia Pacific Civil Society Spotlight Reports on SDG 4 prepared by ASPBAE and national education coalitions in 16 countries in the Asia-Pacific Region (including ACED) were launched during the side event on 'Education to End Inequality and Promote Peace' of the UN High Level Political Forum (HLPF) 2019, July 10 in New York.
About ACED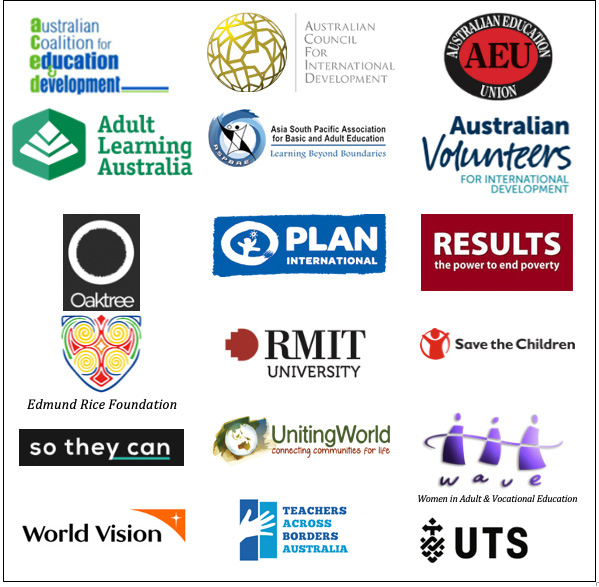 ACED Acting Chair: Dorothy Lucardie
Members