Digital disadvantage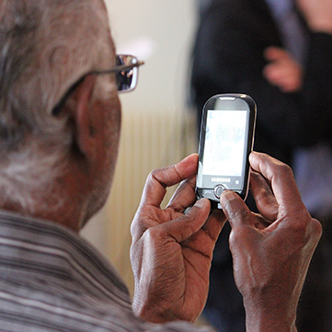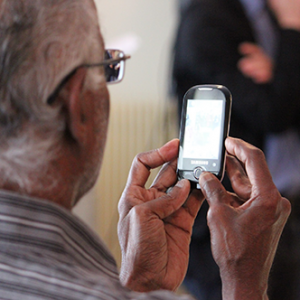 We read the news on our smartphones, do our banking and shopping online, and socialise with family and friends via the internet. In workplaces employers increasingly expect us to be digitally savvy. For many of us, going online to do our jobs, access education, information, government and community services means we get the full benefit of the digital revolution.
The national Broadband for Seniors program is connecting older Australians to digital technology. But as these digital technologies become increasingly central to the way we work, live and socialise the disadvantages of not being digitally connected increases. Australians who can't access digital technologies are increasingly being left behind.
Broadband for Seniors (BFS), a nationwide program to provide access and training to older Australians was established in September 2009. Free internet connected kiosks and training are offered from Wyndham, Western Australia to Devonport, Tasmania.
Over 1400 community spaces including neighbourhood houses, community centres, libraries, and aged care facilities host the program. Since its launch BFS volunteers have assisted over 650,000 older Australians to get online.
BFS Project Manager Catherine Devlin says that the program has been so successful because volunteers tailor training to the needs of each individual learner.
'The program is a terrific model because it includes one-on-one tutoring and group classes. We've found that there's a huge diversity when it comes to older Australians' skills and attitudes towards technology. You might have one person who turns up at a centre who has had a career in senior management but has never touched a computer. And you might have someone else who never enjoyed school and doesn't have much confidence in their ability to learn new things. Our volunteers are very good at picking up on people's attitudes to learning and technology and starting from there. It's really important to recognise the incredible diversity of interests and abilities of older learners and make sure that kiosks provide a safe and supportive environment for all older adults who want to learn how to participate in the digital world.'
'BFS focusses on what people's interests are and why they want to learn. It might start with someone wanting to learn how to email or Skype but once people realise the other opportunities that digital technology offers it really motivates them to learn more.'
Kiosks are a great starting point for learning basic skills like using email, the internet and word processing. Catherine says.
'We've found that for a lot of people doing training with a tutor at a kiosk really gets them hooked on learning. Our tutors and networkers can link people up with further opportunities and more advanced training in their local communities.'
Margaret's story
Margaret Jory, 87, is a resident and volunteer tutor at the Leisure Lea Gardens Retirement Village in Sydney. Margaret tutors around 16 people a week at the BFS kiosk. Her star student is 97 year old John a former high school principal who had had never used a computer before but now researches history online and keeps in touch with friends and family via email.
Margaret says that for the people she's worked with at the kiosk being able to use a computer is 'life-changing'. Margaret says she loves being part of helping her fellow residents to use technology for themselves because she can see how much it enriches their lives. Connecting people up with what they're interested in online makes all the difference Margaret says.
Volunteers and networkers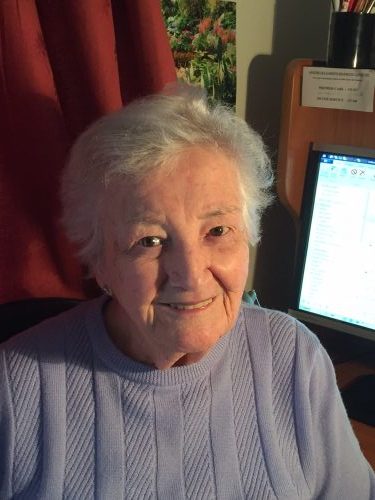 The kiosks supply the technology, but it's the people that make it work Catherine says. 'Our volunteers do an amazing job. On an average day they work with an incredible range of people with all kinds of abilities and good and bad experiences of education.
Supporting our volunteers and helping them develop their teaching skills and confidence has been crucial to the success of the BFS. We give them a whole range of ways to connect up and keep learning including ongoing training and professional development, access to a learning community as well as a telephone helpline.'
It's the job of BFS networkers like Junita Lyon to foster and maintain a community of practice for BFS tutors working at any of the 1400 kiosks around Australia. Junita's part of a national team of a six and her area of geographic responsibility is Victoria.
Her role can take her from Harrietville in country Victoria to Healesville in outer suburban Melbourne. As a BFS networker, Junita links her volunteer tutors to the wider web of tutors around the country who are often facing the same issues in their work teaching older Australians digital skills.
'Our networkers do a great job in helping tutors to connect up and not feel like they are out on their own,' Catherine says. 'Networkers like Junita have their finger on the pulse of the kiosks in their area and keep in touch with them via phone, email and face to face whenever possible.
Tutors out in the kiosks are incredibly enthusiastic but they are a varied group in terms of their teaching and technical expertise. Networkers, like Junita, help tutors to support seniors in the context of the program and to ensure they feel connected to the broader mission.'
For learners, Catherine says the ability to go online opens up a new world. 'Suddenly people can use services, have conversations, catch up with friends and have fun in a whole new way. Learning to use the internet is tremendously empowering. People feel that they are connected when before they felt left out and excluded. They have a whole new lease on life. It's fantastic.'
Broadband for Seniors is funded by the Australian Government Department of Social Services and run by a consortium of organisations including Australian Seniors Computer Clubs Australia (ASSCA), U3A Online and Adult Learning Australia.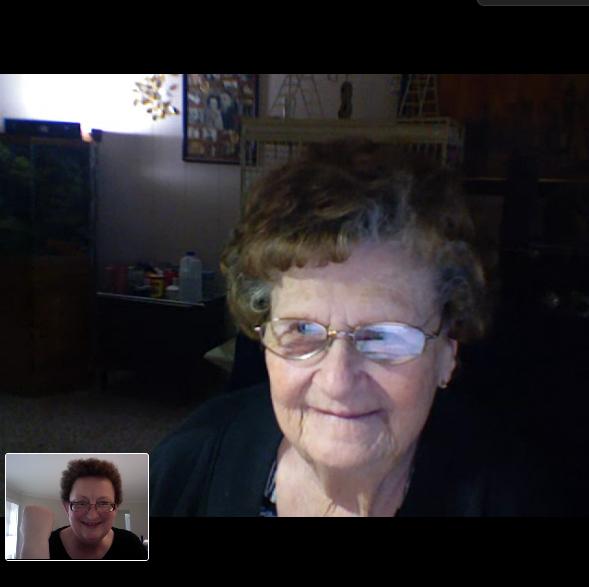 BFS volunteers are offered:
Online training and resources via the BFS website
Professional development via webinars
Advice and information via the BFS helpline
Support from BFS networkers who work in each state
Photo credits:
Woomera, CC BY-NC 2.0
Skype family, CC BY-ND 2.0
The recently released Australian Digital Inclusion Index (ADII) provides the most detailed snapshot to date of who is and who isn't participating online in Australia. The Index contains data from the last three years, measuring digital inclusion by examining three areas: access, affordability and digital ability. Going online helps people feel connected.
See the full issue of Quest 3, 2016
Save
Save
Save
Save
Save
Save
Save
Save