A thirst for learning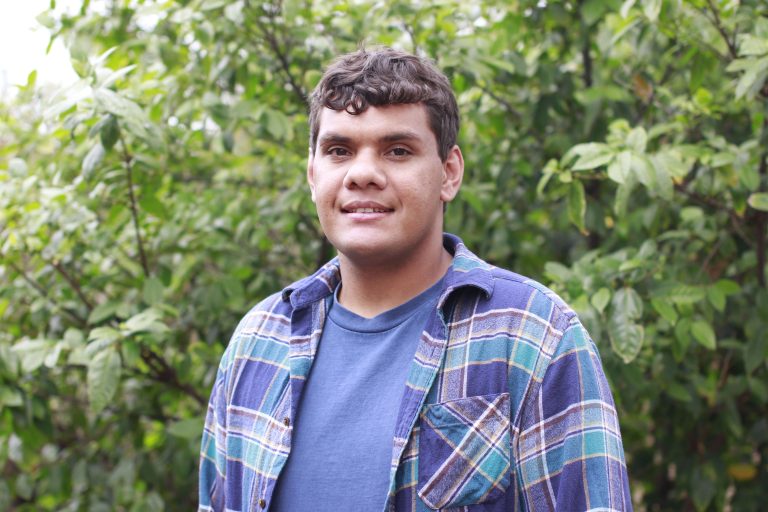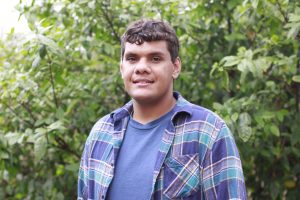 When Terrence Lennon-Wingfield heard that he had won an Adult Learners Week scholarship he was happily surprised.
'To be honest,' he said, 'I didn't know I'd been nominated. I was just doing my thing, going to classes, working. That was, and is, my focus. That's where all my energy goes.
'Winning the scholarship shows how much I've improved since starting studies. And how much sacrifice you've got to make.'
Terrence, 27, grew up in Ceduna, a South Australian township nearly 800 kilometres from Adelaide. He was often absent from primary school, due to illness. 'I went back and forward to hospital in Adelaide a lot.'
He stayed in school until two weeks before the end of Year 12, in 2012. 'Even though I'd got that far, I knew I was a long way behind. A long way. So I quit.'
He found odd jobs in-between stretches of unemployment.
'Two years ago, something hit me. I thought I could read okay, but realised I didn't understand as much as I should. And I wasn't too flash at maths either.'
'I was nervous at first, freaking out. Feeling vulnerable. I went right back to basics, to learning the A-B-C. Bit by bit I found my confidence.'
Terrence enrolled at Tauondi Aboriginal College in Port Adelaide in February 2020, in the Certificate I in Access to Vocational Pathways course.
At NAIDOC Week in 2020 he was an ambassador for Tauondi Aboriginal College, fronting the Channel 9 cameras. 'I just said what needed to be said, you know: that Tauondi is a top place for Aboriginal students. Even my cousin in Sydney saw it!'
Terence then completed the Certificate III in Community Services course in 2021.
'More jargon there! I thought I was in over my head. I thought people might make fun of me. There were students older than me, in the 30s and 40s, and we built connections.'
Terrence's pastor encouraged him to volunteer as a Covid-19 marshall for the church. With his growing literacy he was able to complete a short online course in Basic Infection Control.
'I can read a lot better nowadays. If I come across a word I don't understand I look it up on my phone. I've got a dictionary right there.'
Terrence is now a transport officer for an Aboriginal medical clinic, as well as a student at the University of Adelaide.
'It's a preparatory program: challenging but you've got to push through, you know. You've got to ask questions and be prepared to make mistakes.
'Education catches me. It's got a hold on me.'
See the full issue of Quest 3, 2022