Learning on the job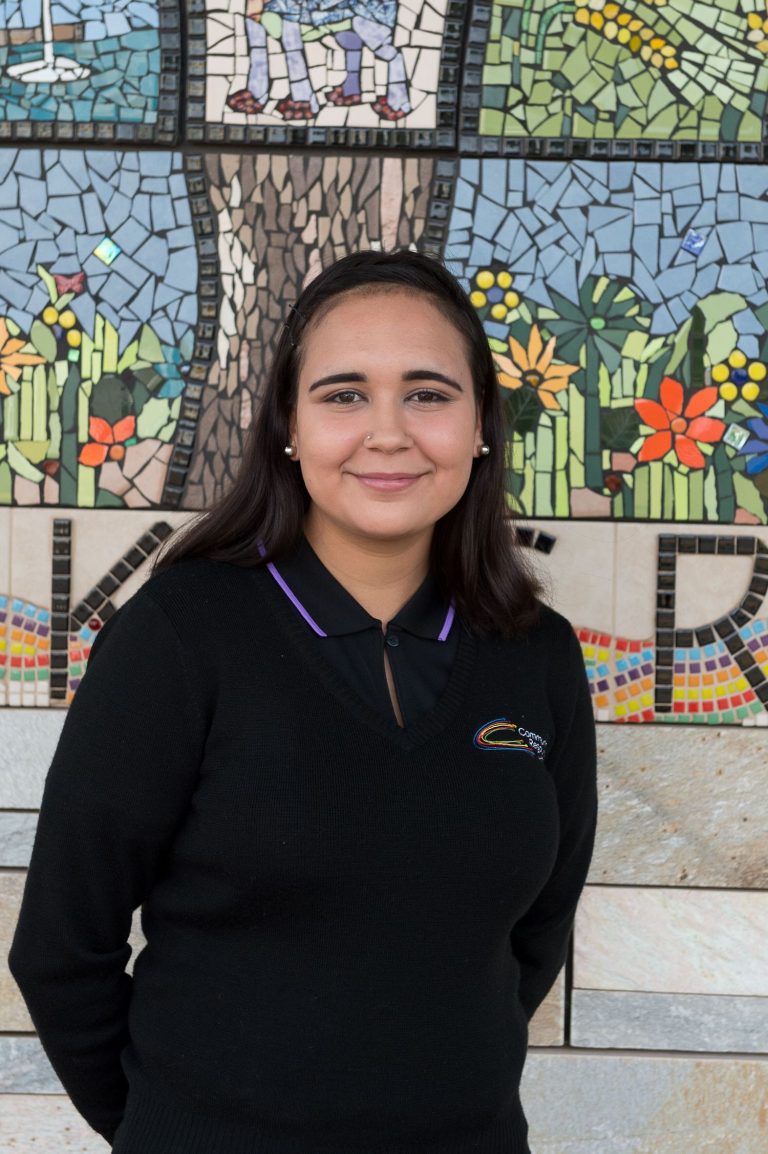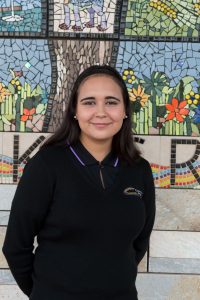 The WA government is trying to stem the flow of young people away from rural and regional towns by offering local learning opportunities that give them the skills to stay and work in their communities.
Tia Lindridge has had to move around to complete her education. Her hometown high school in the small town of York in the West Australian wheatbelt only went to year 10. To finish high school, she moved in with her grandmother in Narrogin 130 kilometres away.
After she graduated with year 12 and a Certificate II in Hospitality and Kitchen Operations Tia moved back home to York to live with her dad and his family. That was three years ago and she's been looking for work ever since.
A lot of young people Tia's age leave rural and regional towns to find work in larger towns and cities.
'Most of the kids I went to school with moved away', Tia says.
But leaving wasn't an option for her. 'I want to be with my family. It's my home.'
Looking for work
The past three years have been a tough time.
'School wasn't the easiest friend-wise. I was a quiet, shy kid and it stuck with me.
I didn't go out much. I was very shy. I tried to develop some hobbies. I'm very family orientated so I helped dad raise my siblings but I didn't have enough stimulation. There's not a lot here. I used to get very anxious walking around the streets.'
In 2019, the WA government funded 51 Community Resource Centres (CRCs) and local government authorities in regional areas across the state to offer traineeships so young people could train and work in their communities instead of having to move away to further their careers.
Tia heard about the traineeship at York Community Resource Centre through the mother of a friend. She started her traineeship there in July 2019.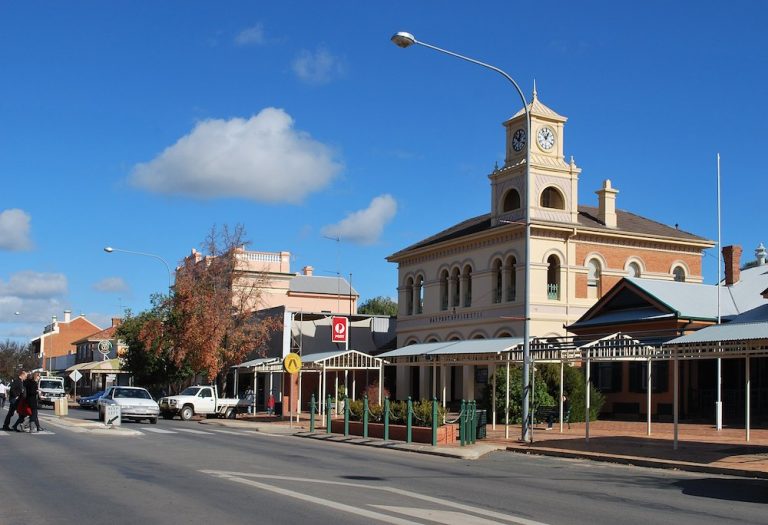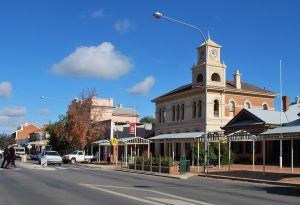 Learning from day one
Her first day on the job was hard. 'I was very shy and timid and I wasn't used to be being out in a social environment. I was really nervous answering the phones. But everyone was very supportive and by the end of the day I was very excited about my new job and starting to fit in and building up my speaking skills.'
Seven months since she started Tia is a different person. 'I've come out of my shell now and I can talk all day long.'
The Centre provides a range of support and services to the town and the community including public internet, video conferencing, secretarial and design services, as well as Centrelink access.
The CRC also offers courses in digital and computer literacy, first aid, and help with job applications and resumes. Local agriculture groups use the space for training and meetings and the Indigenous health services runs a monthly diabetes clinic from the Centre.
A typical day at work for Tia is a day of constant social interaction and problem solving. 'I deal with customers who come in with photocopying, printing and laminating jobs. I also book appointments for people to have one on one meetings with the co-ordinator or other staff, as well as helping people with design or layout jobs, or who are having trouble using their phones. We do a lot of that. We have a lot of elderly people in York and we really look after them. I deal with a lot of older people in my job here.
'Every day is different. I always find a way to help whoever has come in the door.'
'I used to be anxious and nervous but now I want to be a role model to my siblings and I want to be an Indigenous leader if people need help. I love it be out there and helping people.'
Study complements work
Tia is studying for a Certificate III in Business, working her way through TAFE materials and meeting once a month with her lecturer.
'We go through it together. It's really good because what I'm learning about is so relevant to my job. It's been great to learn how to use Excel, how to organise schedules and diaries and use booking forms to hire out rooms and things like that.
'When it comes to training on the job, I've learned how to write professional emails, communicate with customers, answer phones properly, use machines like laminators printers and faxes, as well as safe food handing for catering for events.'
York has a population of around 3600 and around 20% of the community are Indigenous. Helping organise events that bring the community together has also been part of Tia's role.
'I was surprised when I started working here by the range of community events that the CRC organises. One of the highlights was the movies in the park. We hosted this free event and showed the new Lion King movie with popcorn and drinks in the park. We had local musician Chris Giffs playing and lawn games for the kids. It was a great turn out, it really brought the community together and a lot of the people came along for it and that was so great to see.'
'This job has helped me to be independent. With the money I earn I've got my own little apartment now and I'm really happy. I feel like there are so many opportunities out there for me. I've found really good things working here.'
The backbone of the town
'The most memorable day so far was when we hosted York's first ever NAIDOC celebration at York Town Hall. We had West Coast Eagles legends Phil Narkle and James Grabski and you could get your photo taken with the premiership cup and we had a giant community canvas that people could sign. We had dancers and music and poetry and didgeridoo playing and story time. We had a local elder who made kangaroo stew and damper and it was great to share the taste of my culture's food. We came up with the idea here at the CRC. I feel like it was really good to bring everyone together and good to have the Indigenous community coming in.
'The CRC really brings people together. I feel like we're the backbone of York.
'I've learned a lot about myself since I started working here. It's great to be part of a team. I like a challenge and love to learn new things.'
Everyone benefits
Tia is the third trainee who has been completed a traineeship at York CRC in the past three years. Robyn Garratt, coordinator of the CRC says it's a great way for young people to get training on the job and be paid for it at the same time. And the payoffs are clear.
'The benefits are amazing. We are a busy centre and so it's fantastic being able to have an extra person on board. Tia gets training so she's more likely to find work locally once her traineeship is over. Local businesses benefit because they have access to highly trained staff and we benefit from her skills and extra hands on deck.'
Photo: Lachlan Street Hay by Mattinbgn CC BY-SA 3.0
See the full issue of Quest 1, 2020