Adult learning for absolutely everyone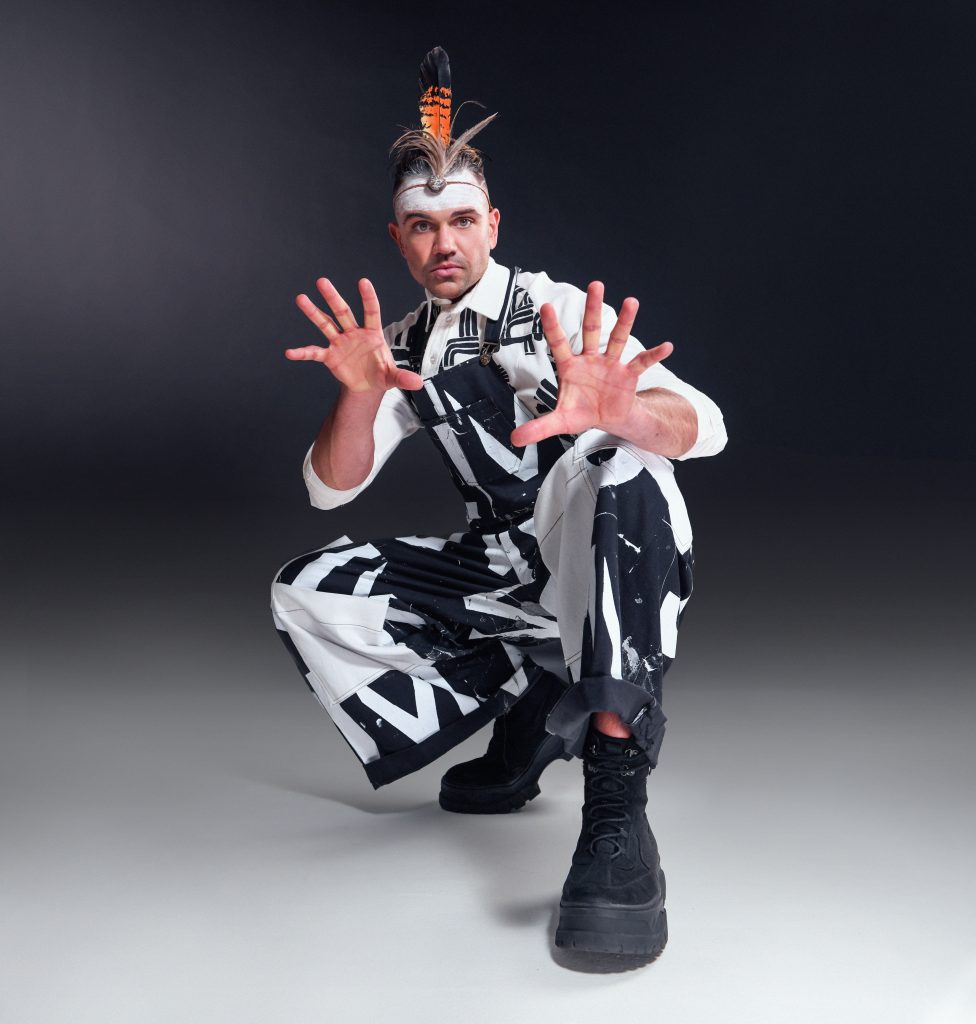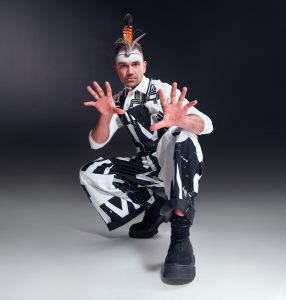 Mitch Tambo's version of Absolutely Everybody sung in Gamilaraay language kicked off the Adult Learners Week 2022 launch, sending the message that adult education is indeed for everybody. Absolutely.
The launch, with over 200 attendees from across Australia, included an Acknowledgement of Country by Deb Mellet of Nairm Marr Djambana Gathering Place and opening remarks from Senator Anthony Chisholm, Assistant Minister for Education, and President of ALA, Associate Professor Annette Foley.
Inspiring and motivating
Musician Rusty Berther, best known as one half of the duo Scared Weird Little Guys, hosted the launch and spoke with Mitch Tambo about the importance of teachers who inspire and motivate.
A teacher who knew Mitch loved music invited him to come along to a music eisteddfod with his didgeridoo.
'I didn't even know what a music eisteddfod was, so I turned up in my footy shorts, wearing "Blackfella" headdress.'
From there, the idea of being a musician was ignited.
Mitch always believed he'd go to uni as well but his performance in Year 12 fell well short. He was saved by a four week bridging program and strongly worded advice from the head of faculty – Aunty Sue Green – who completely changed his attitude to learning. He went on to qualify as a social worker and today he empowers Indigenous kids to embrace their identity.
'I've got to give credit to those teachers who see things out of the box, who themselves are out of the mould.'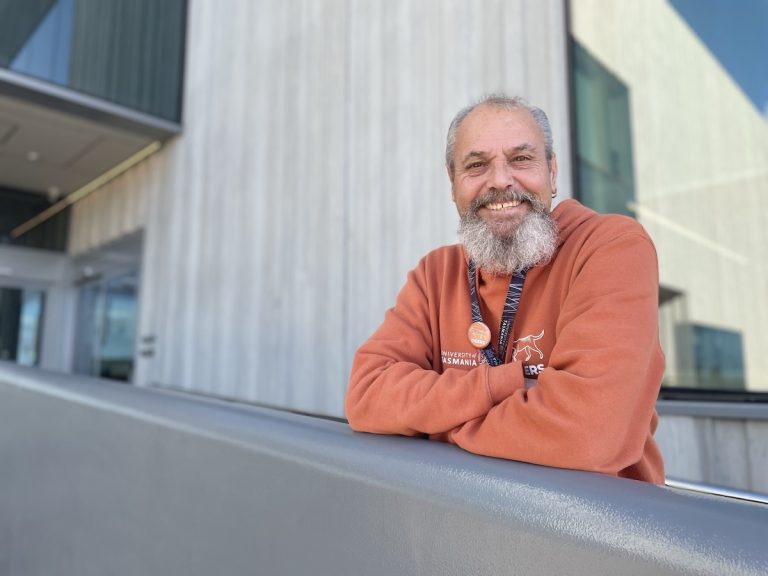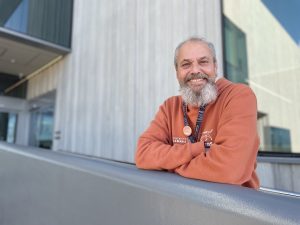 Palawa man Brendan Murray left school at Year 9. He could barely read or write but he had had enough of racism, bullying and violence.
'It was cold and lonely, like being down in a dungeon. I lived in the shadows. Quiet, unassuming. That was my shield. I avoided conversations. I stayed at my foster home most of the time, except for sport.'
By 19, Brendan was a father, a recluse feeling ashamed about his lack of education. After his first marriage split up he was on the dole and couch surfing with two young children.
'I was 26 and couldn't fill out a form, but a beautiful woman at Centrelink encouraged me to go to TAFE. First day at TAFE, my heart was jumping out of my chest, but I found others also trying to find their way.'
Brendan did a series of certificate courses, which opened the doors to steady jobs, regular pay, and self-worth. He is now studying a Bachelor of History at the University of Tasmania, with his sights set on a PhD.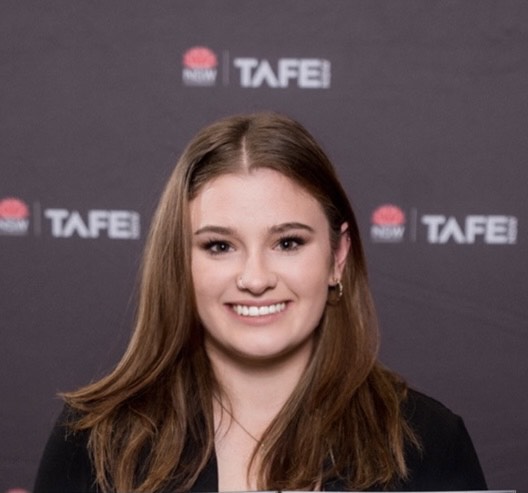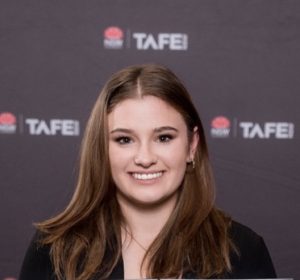 'I fell through the gaps at school, but I tell people now not to give up; there'll be a course and a place for you.'
Dottie Wilson, from Deniliquin, was also a foster child who left school early but her foster family valued education. She was a good student, ahead of many of her peers, but the stigma of being a foster child and the bullying, meant that by Year 9 she could no longer cope, struggling with overwhelming anxiety. Dottie eventually completed the equivalent of Years 11 and 12 at TAFE, graduating in November 2021.
'I was a little scared to leave school, but I've realised that education is not linear for everybody. There are other ways, especially if you have a good support crew of family and teachers.'
Dottie went on to win two TAFE NSW Excellence awards and also featured on the ABC Heywire program last December. In 2023, she plans to start a law and criminology degree.
'It's too easy to put people in boxes and make assumptions about them.'
ALW learning ambassadors
The launch featured three ALW learning ambassadors.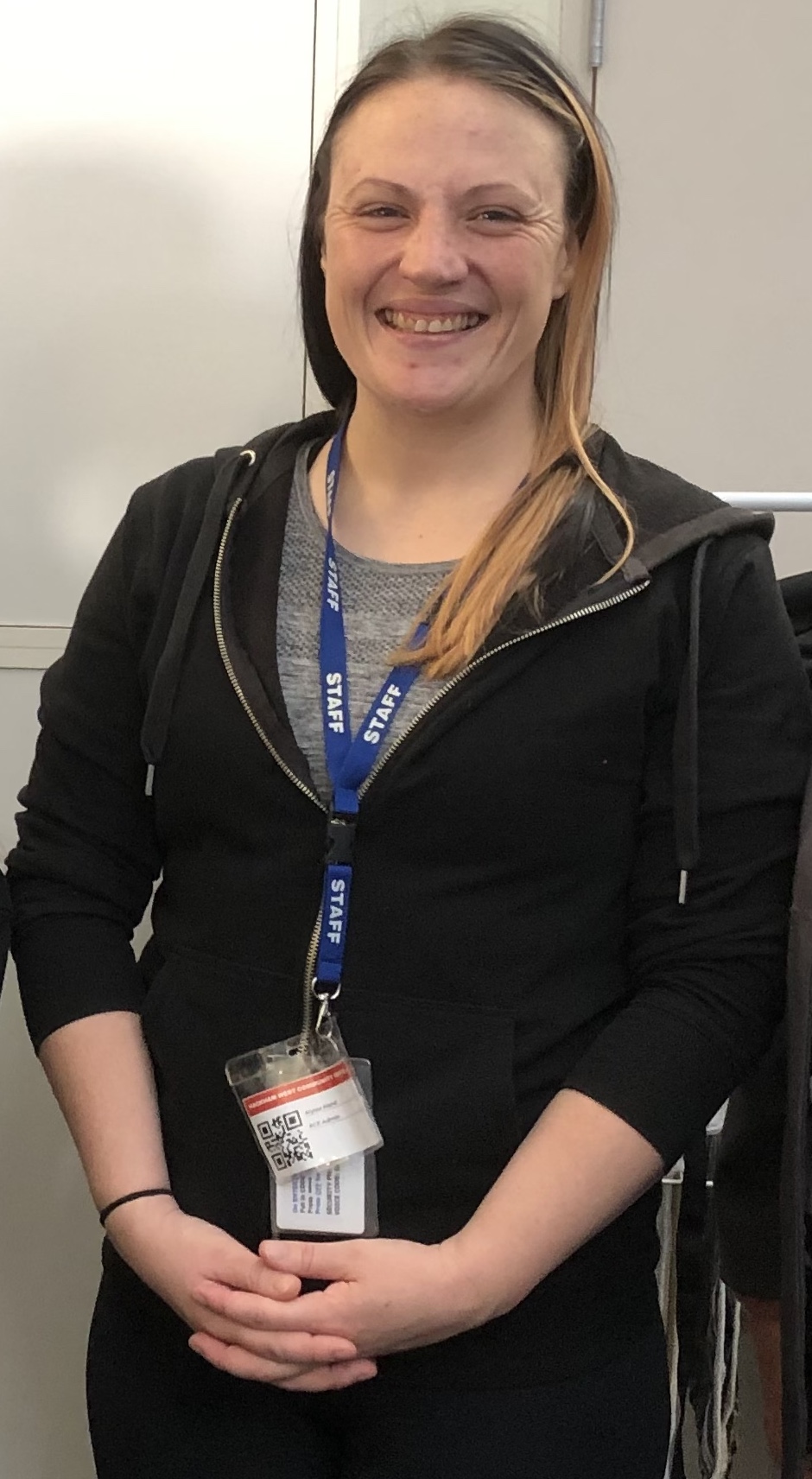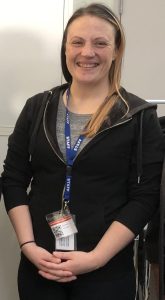 Alyssa Hand does not shy away from the facts of her life. 'I ran amok at school in Adelaide. I couldn't find a connection with learning. I was out of school as soon as I could – 16 years old – and by 17 I was a drug addict.
'I was an addict until I was 30. That's when I knew I couldn't keep going the way I was going. A careers counsellor told me that if I could get clean, I could enrol in certificate courses at a community centre.
'My first day back in a classroom was very daunting because there were so many gaps in my education. But I knew I had to do it off my own bat. Those courses changed my life.'
Alyssa, who won an Adult Learners Week scholarship in 2021, is now working with disadvantaged young people, whom she educates and mentors at the same community centre, in Hackham West.
'It might have seemed fun to run amok at high school, but the more you learn as a kid, the lesser chance of distractions for alcohol and other drugs.'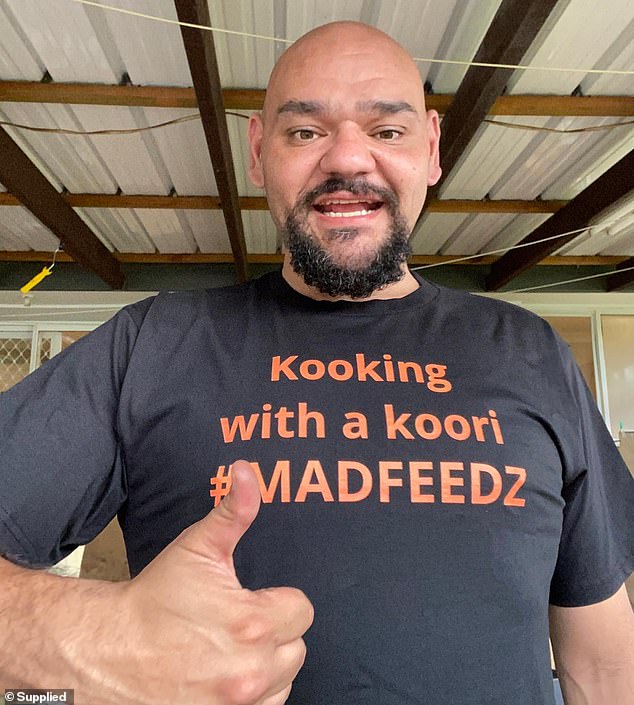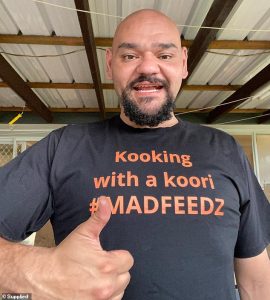 Nathan Lyons was raised by a single mum in a housing commission flat in inner-city Sydney. Money was tight so his mum stretched their shoestring budget by creating tasty meals with basic ingredients.
Now a father of six, Nathan is teaching others his mother's tasty, simple, budget-friendly meals in his video program Kooking with a Koori. Kicking off in September 2020, it's a natural mix of cooking, comedy and music, and has attracted over 195,000 followers.
'I believe in that old idea of it taking a village to raise a child. I was raised by my mum, my aunties, my uncles, my nans, and YouTube!'
Nathan has appeared on the SBS program The Cook Up with Adam Liaw and last year published a book of his recipes through a major publisher.
Nathan describes himself as a hands-on learner. 'No text books, no instruction books. I find what I can on YouTube and then slice and dice my videos via my phone. I'm always learning.'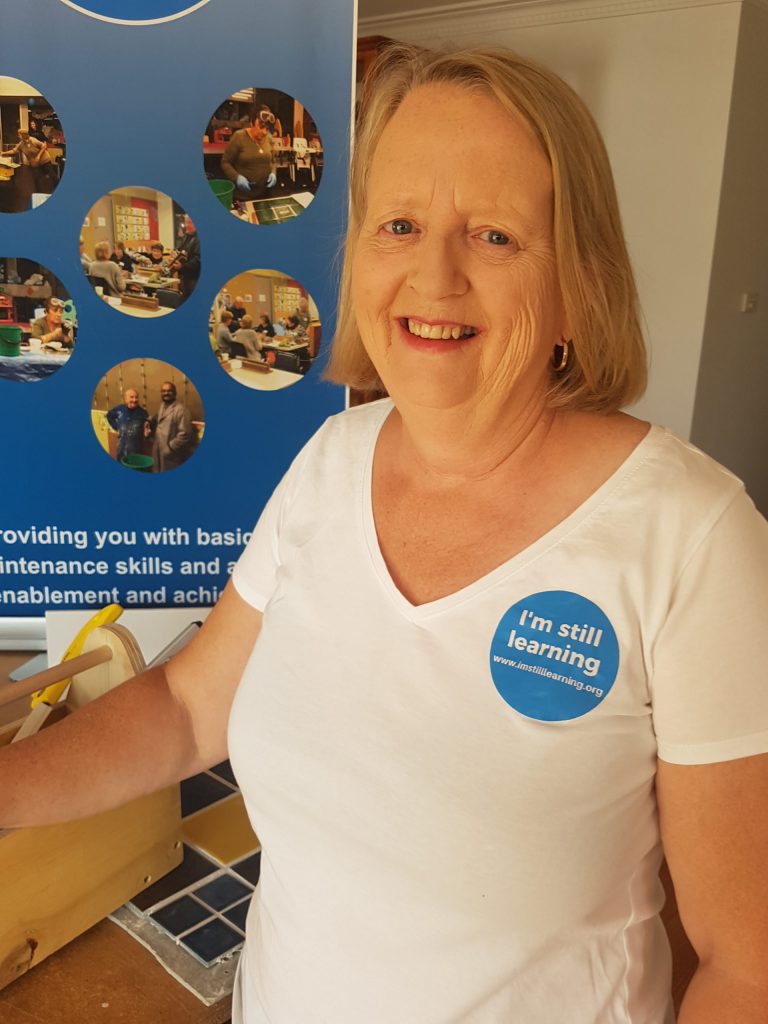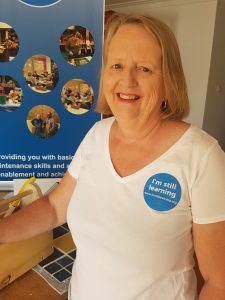 After her husband died in 2014, Mandy Gosetti found there was much more to deal with than the intense grief of losing her partner. Her role in the world had changed and she was faced with a host of everyday tasks that were new to her. She had to quickly upskill to fill the gaps her partner left.
'I didn't know how to fix a dripping tap,' Mandy recalled. Home maintenance was a mystery to me. I soon realised that my emergency at home wasn't necessarily anyone else's emergency. And I didn't want to become a burden on others.'
Mandy not only learnt how to fix a dripping tap.
She now runs I'm Still Learning, a not-for-profit organisation that teaches home maintenance, car maintenance, and cooking. Based in Melbourne's north-west, the courses build up women's skills and confidence.
'The courses are about knowing what needs to be done to fix something, knowing what to ask for if, say, you go to Bunnings. And the courses show that it's okay to make mistakes along the way. That's all part of learning.'
ALW 2022 scholarship winners
The launch announced the winners of this year's adult education scholarships: Maya Wills, Elsa Debessa, Terrence Lennon-Wingfield, and Alaya Begum. Maya, Terrence and Alaya gave a short thank you each, via video, while Elsa Debessa's response – smiles and tearful hugs – epitomised the importance of adult learning. For absolutely everybody.