Serving up culture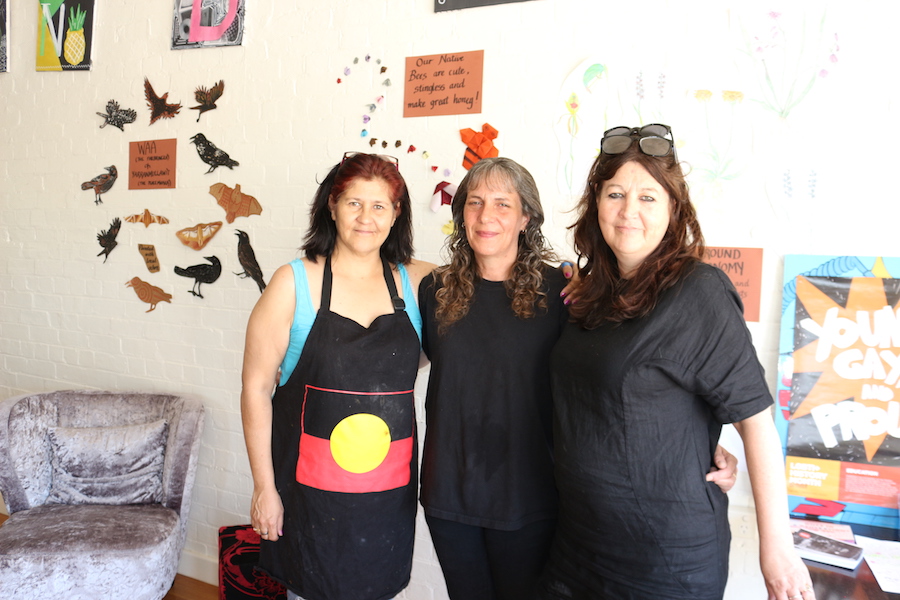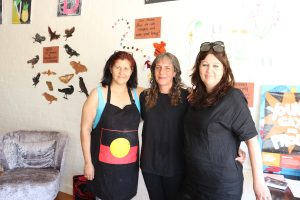 In the Central Victorian town of Castlemaine, an Indigenous catering group is tapping into the skills of local women and creating jobs.
You just have to follow the delicious cooking smells and the sound of laughter and you'll find Murnong Mammas, an Indigenous catering service working in the commercial kitchen at Castlemaine Community Education (CCE) in Central Victoria.
In the Centre's commercial kitchen Sarah Ridgeway Frost is putting the finishing touches to platters of kangaroo and myrtle leaf rolls and wraps filled with pumpkin, roasted chickpeas with riberry and cinnamon, and a yogurt and tahini dressing. Debbie Dunnolly is keeping an eye on the oven and trays of wattle seed butter biscuits. And Melinda Harper is finalising the paperwork and pay for the day's job before they leave to deliver lunch to the council's community round table meeting.
For women who have been out of the workforce and caring for families, the options for work are limited in small country towns like Castlemaine and its surrounds.'We wanted work that was meaningful,' Melinda says. 'Something that was enjoyable and used our skills.'
'This is so much more interesting than the usual work for the dole programs,' Sarah adds. 'It beats working at the op shop,' she laughs. 'In this job you're always experimenting and learning.
'We've been adapting some of Yotam Ottolenghi's vegetarian recipes and adding native ingredients and new flavours – and that's really exciting. Some of those dishes we've made have been amazing.'
For Sarah who met Melinda at their son's footy club, the experience has been life changing. Sarah said cooking healthy food using fresh Indigenous ingredients was an eye-opener and completely changed her eating habits. 'I always enjoyed cooking for my family of five kids but then I discovered all this amazing vegetarian food and these wonderful flavours.' Sarah is diabetic and working for Murnong Mammas has had a big impact on her health as well as her wellbeing. She's lost 40 kilos and these days has her diabetes under control.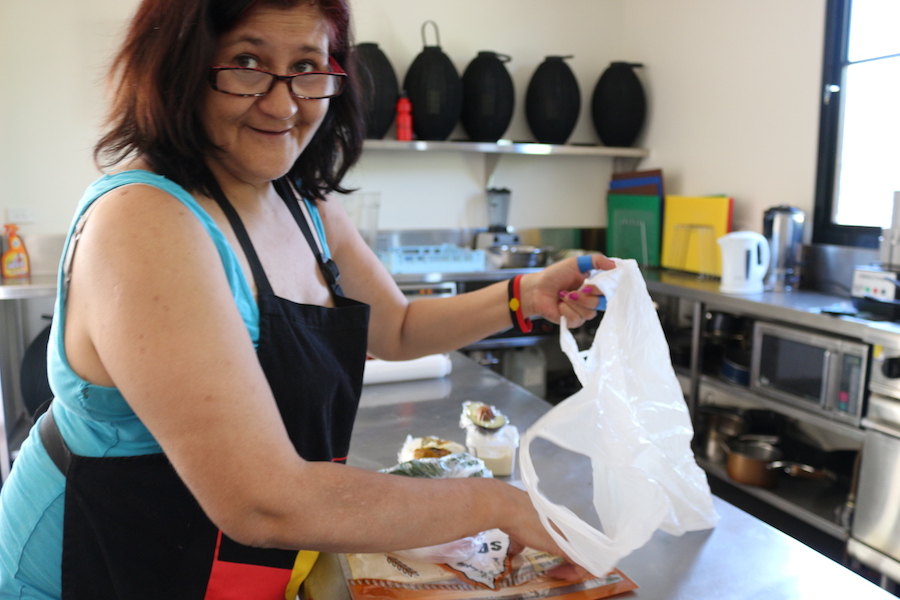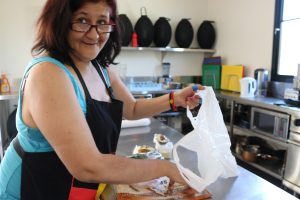 Mother of nine Debbie Dunnolly says, 'It's great for getting out of the house, for learning new things, but it's wonderful for the friendships I've made, the way we have fun while we work'. Between her work with Murnong Mammas Debbie volunteers with the Dja Dja Wurrung Clans Aboriginal Corporation, providing cultural advice on the preservation of artefacts in infrastructure projects in the area, a job which also gives her unique insight into the Indigenous foods of the region.
Murnong Mammas was established in 2014 with initial funding from the Adult and Community Education Board (ACFE) under a scheme to encourage Indigenous people and their families to come along to and be engaged with neighbourhood centres, CCE Co-ordinator Jane Gehrig says.
'If you have parents learning and engaged in community activities it has an effect on the whole family including disengaged young people. It has a community wide effect.'
The project began after discussions between Jane Gehrig from CCE and Kath Coff from Nalderun, Castlemaine Community Health Centre's Aboriginal program.
'Kath told me about a group of women who love to cook and wanted to share their love of Indigenous food. As soon as I heard how involved and passionate they were I thought "Yes, let's try it."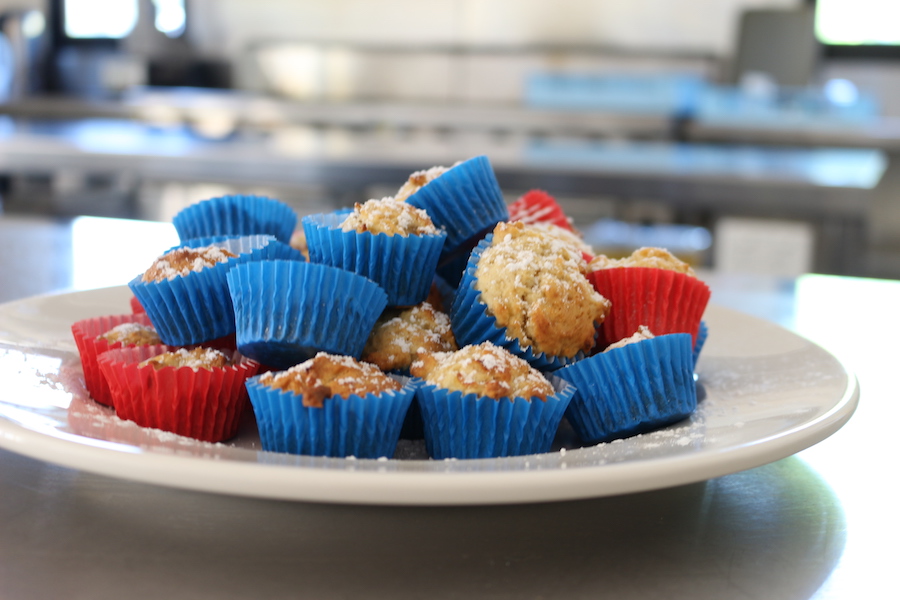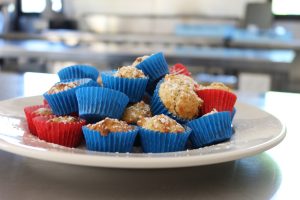 'The women came up with the idea of a catering group and pop up kitchen where they would be the casual employees. After training in food handling, they could work and earn and become self-sustaining. Being sustainable is really important, Jane said. 'The women were not interested in programs that ran out when the funding ran out. They'd seen enough of that already to be really wary. So the idea was to create work that was ongoing and jobs that were interesting and enjoyable, not boring or dull, and jobs that had an impact.'
Jane says the project has had an impact on all the women involved. 'They have developed a lot more independence. It's affected their families because now they come to the Centre too for lunches and they are much more relaxed coming in here now. It's great for the community that we're working together. It's a genuine partnership.'
As for the future, Melinda says the biggest challenge is getting regular bookings. 'We've got plenty of competition in Castlemaine, but we're the only Indigenous catering group in the area and I think we're only one of two in the state, which makes us unique. And people love our food!'
Monthly pop up lunches have proven a drawcard with up to 50 people at a sitting, many of whom might not have been inside the Centre before. The pop up café has sparked interest in the community about bush food, Jane says. 'We run an Indigenous plant and cooking course run by a local Elder that's open to the whole community and it's extremely popular. It raises awareness not just of plants and foods but of the local Indigenous people and their connection to this place,' Jane says. 'It's been a fantastic project for our centre, the women involved and for our community.'
See the full issue of Quest 4, 2017