The perfect pitch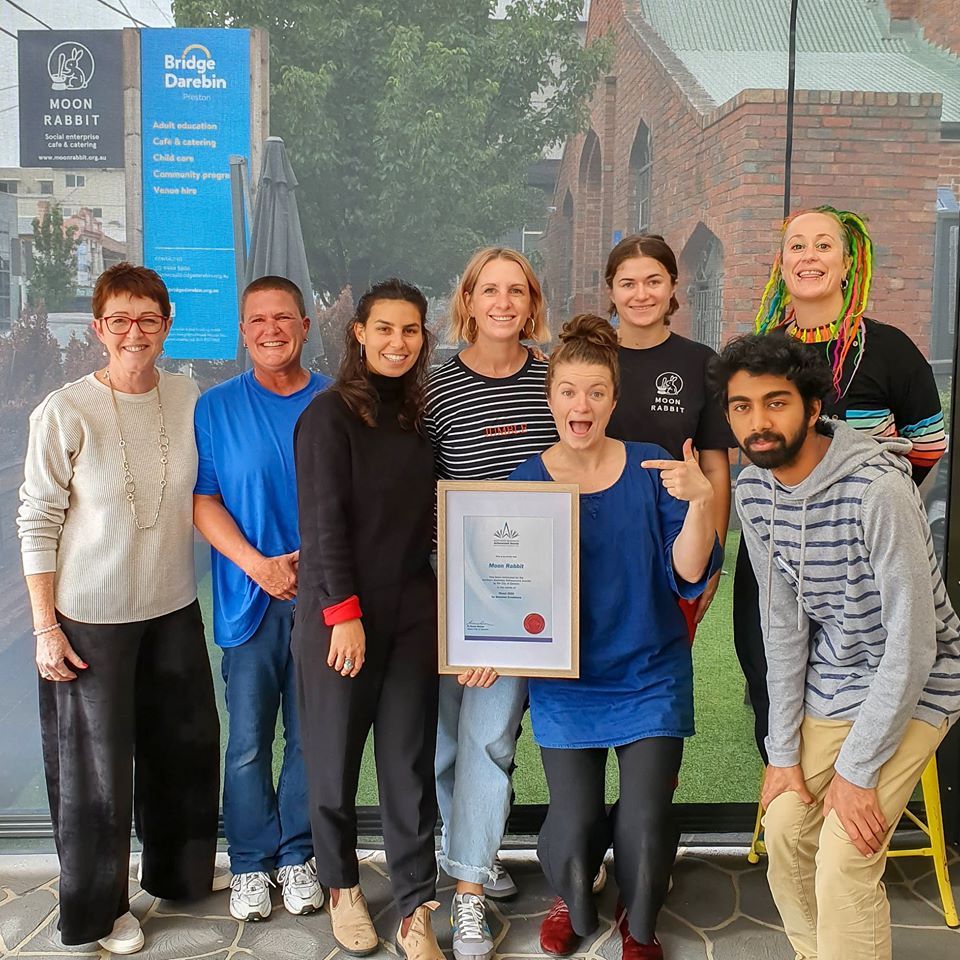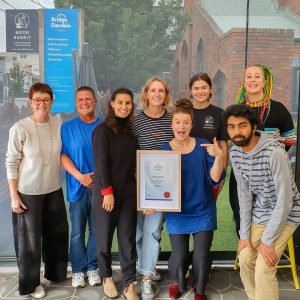 A mentorship program is helping non-profit leaders to improve their public speaking skills and connect with philanthropists.
It's February 2018 and Chris Lombardo, CEO of Bridge Darebin, steps up to the stage and takes the microphone. She's about to try to convince an audience of 200 people to give her money.
The idea Chris wants the audience to fund is for a support worker for the Bridge's disability training program who could assist young people with learning disabilities to get work experience and support them as they move to full employment.
Chris' six minute talk looked natural and relaxed. You'd never know that inside she was terrified.
'It was nerve-wracking. I have been doing this job for 19 years and public speaking scared the hell out of me.'
Once her pitch was over, Chris, along with two other leaders of organisations in Melbourne's north, left the room so the bidding could begin.
'It's like auctioning a house. After you've left the room the MC says "Who wants to open?" and then someone might say, "I want to give $500 to Bridge Darebin. It's very exciting".'
Learning to pitch
Chris' confident delivery was the result of months of practise. With help and mentorship from The Funding Network (TFN) she worked on her presentation until it was pitch perfect. (You can watch Chris' pitch here)
Established in 2013, TFN hosts live crowdfunding events to connect grassroots non-profits to people and organisations interested in investing their money to directly help people in need and to drive social change. The audience's pledges of financial support are matched by funds from corporate partners. TFN's crowdfunding events have facilitated over $14 million for more than 340 non-profit programs.
'The training you get at The Funding Network is something you would normally have to pay big money to be a part of.'
TFN provides free professional pitch coaching to successful applicants with mentors coaching presenters in how to inspire and engage an audience and motivate them to donate. Chris had no idea on the night how much money she would raise. So she was thrilled with the outcome.
'I was blown away with raising $26,000 which was what we needed to fund the position. It was awesome.'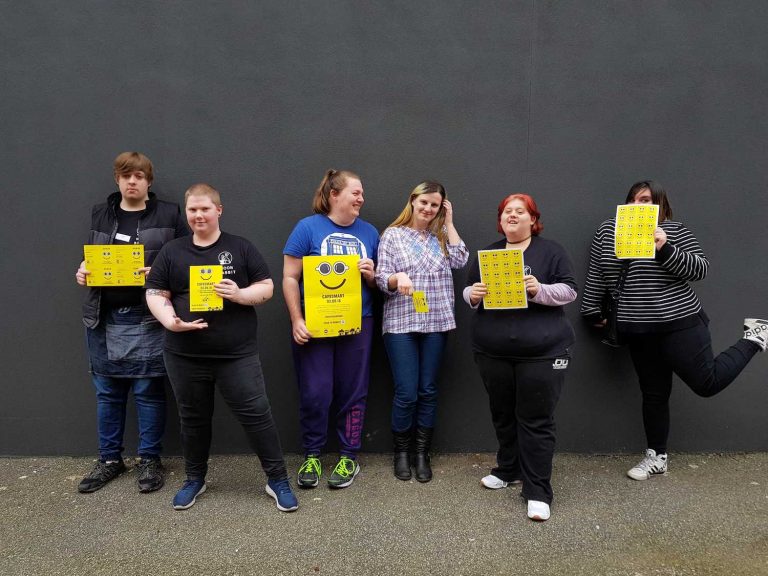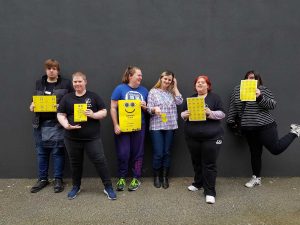 'Afterwards you feel this absolute adrenaline rush. And the feedback I got later was great. I thought, "Hah, I can do this!" It was really one of the times in my professional life where I thought, "I've got this".'
Chris says that the pitch coaching was invaluable. 'They give you fabulous training and mentors. It was hands down the most valuable PD I've done in my life. Since then I have successfully pitched for additional funding or partnerships. Without the TFN training, I just wouldn't have had the confidence.'
A virtual pitch in the time of COVID
Earlier this year TFN approached three alumni from three different states and invited them to take part in a virtual crowdfunding event. Chris jumped at the chance.
'I thought of the idea of a womens' financial literacy course straight away because we've heard a lot about the rise in domestic violence during the lockdown and I knew it was going to become even more important post-COVID when women will be trying to leave violent situations, but will leave with nothing.'
'The virtual event was similar to the live in-person pitch. After we each delivered our pitch, people would pledge in the comments and you could see their bids scrolling down the side of the screen. It was a pretty slick operation. It was also a lot of fun. So doing it virtually was easy in comparison. I was just sitting behind my desk.'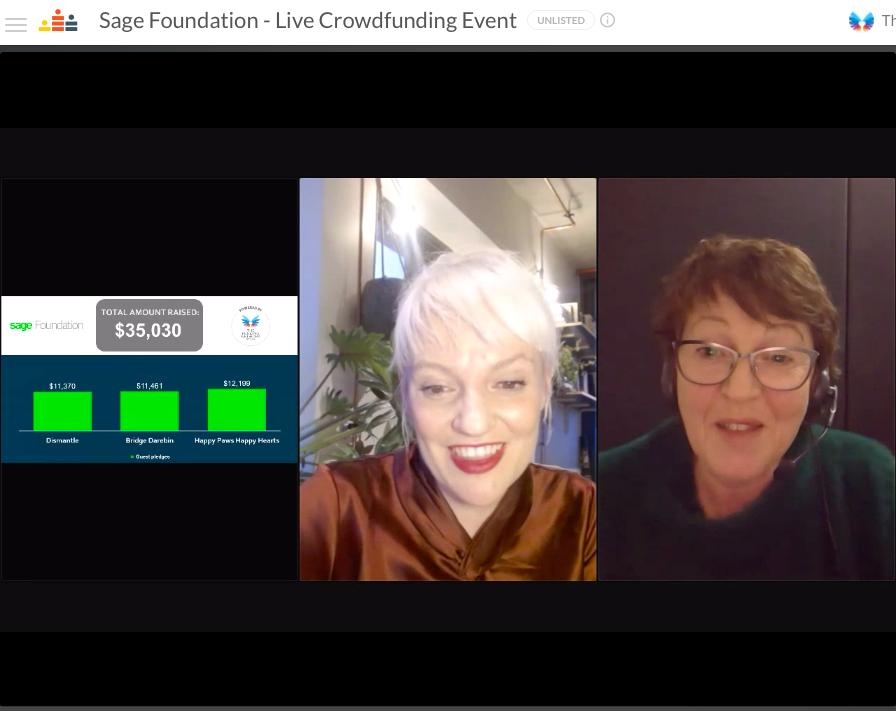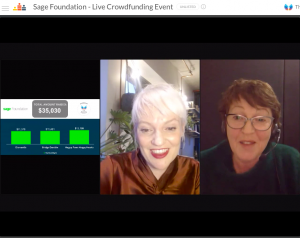 Chris raised $12,000 and since then has received an additional $2,500 and plans to run the financial literacy course next year.
'I would encourage anyone in the sector to have a go. It's all about having great supportive mentors who are people willing to give you their time. These pitch mentoring programs are absolutely targeted at people who can't pitch. Before I did the training, I could never imagine myself standing up and asking for anything, let alone asking for money. But I guarantee that after the pitch training anyone will be able to. And it resonates through the rest of your work. I've found it so useful in building partnerships, for example. I know how to frame things in a much more effective way and I sound and come across as really confident, even if I am shaking a little inside.'
Learning the art of the effective pitch
Chris says understanding the psychology of persuasion and effective storytelling are key.
'The mentors teach you a bit about people's psyches and what will help in persuading people to give money or enter into an agreement with you. The number of times you say something, for example, can flip someone's brain to a 'yes'. And personalising the story you are telling, and articulating the impact it will make – the lives it will change! A lot of people think you shouldn't talk about your personal experiences but there are people in your audience who your story will resonate with and they will prick their ears up. I remember before my first pitch I ran my pitch idea past a colleague and she said, "You can't use that it's about your son, you need to step away from that". Then at the pitch mentoring they asked us to write down two pitch ideas and I read my two out including the one about my son and they said 'which do you think you'll go with?' And I told them what my colleague said and they said, "That advice was wrong. Go from the heart, use your personal story".' That was an 'aha' moment for me.
Pitching for a financial literacy course
'For the financial literacy pitch I asked the audience to imagine a woman who has left a violent partner and loaded up her car with her three kids and she's now arrived at a motel. It's the third motel she's been to that night. The first two wouldn't give her a room because she had no credit card to use for a bond. She's never had bank accounts in her own name. So she's arrived at the third motel. She's exhausted and the kids are crying. She's got cash and she just wants a room. How will she pick up and start all over again? If she's going to survive, she has to know where to go to get started, how to open a bank account, and if her English isn't good it's even harder.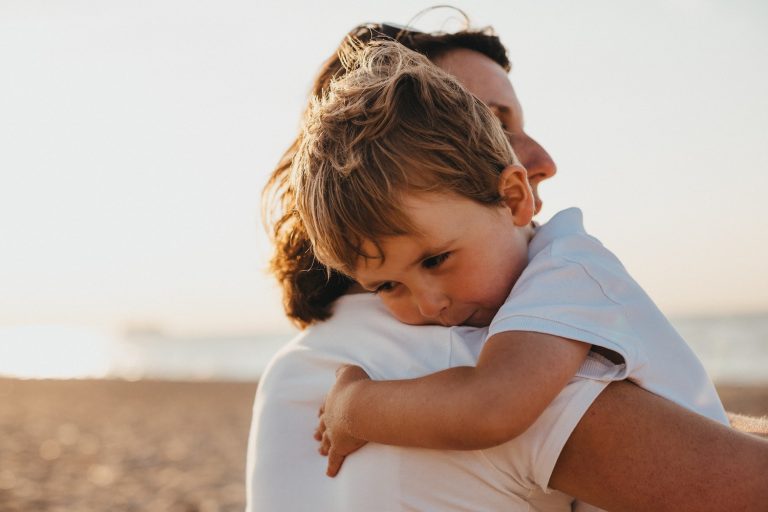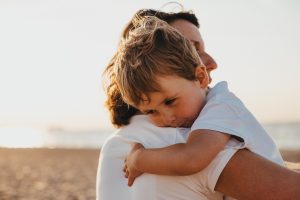 'So I talked about what we can do to help women like her to get ahead of the game. We know anecdotally that there are many women out there who might have phoned a refuge because they're worried and thinking about leaving but don't know where to start. So if those women are directed to a financial literacy program beforehand, then if and when they do leave, they know how to start to set themselves up.
'For anyone thinking of getting involved with TFN I'd say what I say to my staff when they come up with a new idea. "Just have a crack. What can go wrong? Let's see where it takes us".'
'I've got such great people here at Bridge Darebin. If you have the ideas, they are the team to make them happen.'
See the full issue of Quest 4, 2020.