Adult Learning Australia is committed to ensuring that all Australians can access the benefits of lifelong and lifewide learning. We have a broad and ambitious policy agenda which impacts many individuals, organisations and communities. We work cooperatively with our members and various peak and membership bodies to maximise our efforts.
Rationale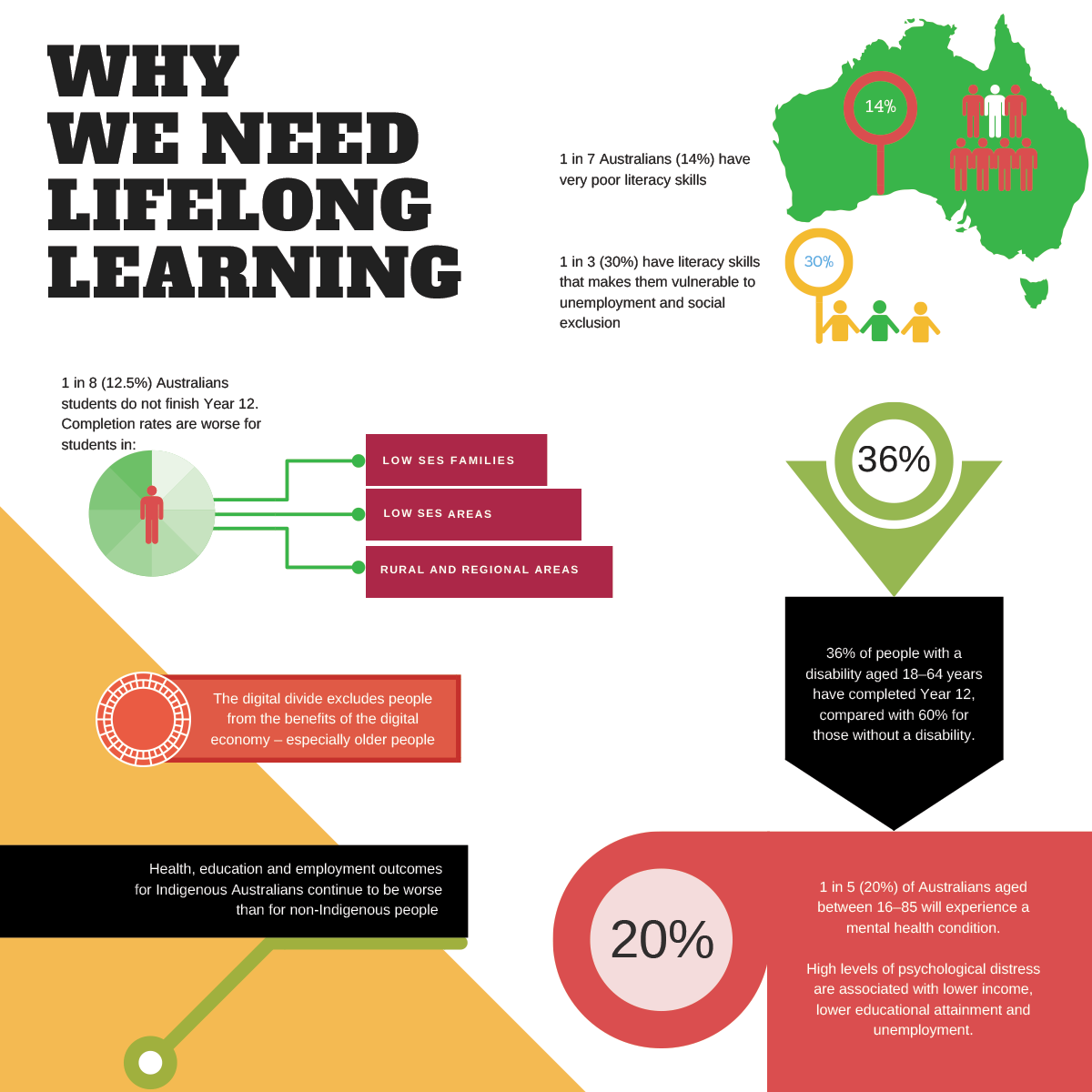 Mission
Lifelong and lifewide learning for all Australians
ALA is committed to ensuring that all Australians can access the benefits of lifelong and lifewide learning as a means to a more just and equitable Australia.
Lifelong learning
Lifelong learning recognises that learning occurs continuously throughout life. It helps people deal with new challenges and respond to ever-changing cultural, social and economic circumstances by developing their skills, knowledge and capacity to think critically.
Lifewide learning
Lifewide recognises that learning can occur simultaneously in all learning contexts (home, community, workplaces and institutions) and different learning settings (formal, non-formal and informal).
Lifelong and lifewide learning provides a framework that supports people to:
reach their potential
better anticipate transitions
self-manage their health and wellbeing.
Resilient and inclusive communities are nourished by a culture of lifelong learning, which enables them to live more productively in a diverse, multicultural society; enjoy the full benefits of citizenship and solve complex social and economic problems.

Policies

---
Adult and community education
Adult and community education must be formally recognised in public policy for its role in providing accessible learning opportunities for adults that meets the needs of individuals and builds the capacity for local communities to develop solutions to challenges they face.
---
Adult language, literacy and numeracy

The right to adult literacy is a fundamental part of the right to an education. All adult Australians, regardless of their employment or social status, should be supported to fully develop their language, literacy and numeracy skills.
---
Lifelong learning communities
Adult education can play a critical role in building strong, vibrant and self sustaining communities. Resilient and equitable lifelong learning communities support the growth of their members and meet the learning demands of the modern workplace and society.
---
Inclusive learning culture
All adult Australians must have access to learning environments that allow them to participate equally. An inclusive learning culture which values and respects differences empowers adult learners to reach their full potential.
---
Educating for sustainable development
Public policy must support adult education as a means to develop a skilled population who can make sound and well‐informed decisions about sustainability in their homes, communities, and workplaces.
---
Lifelong learning policy
Calling for a national policy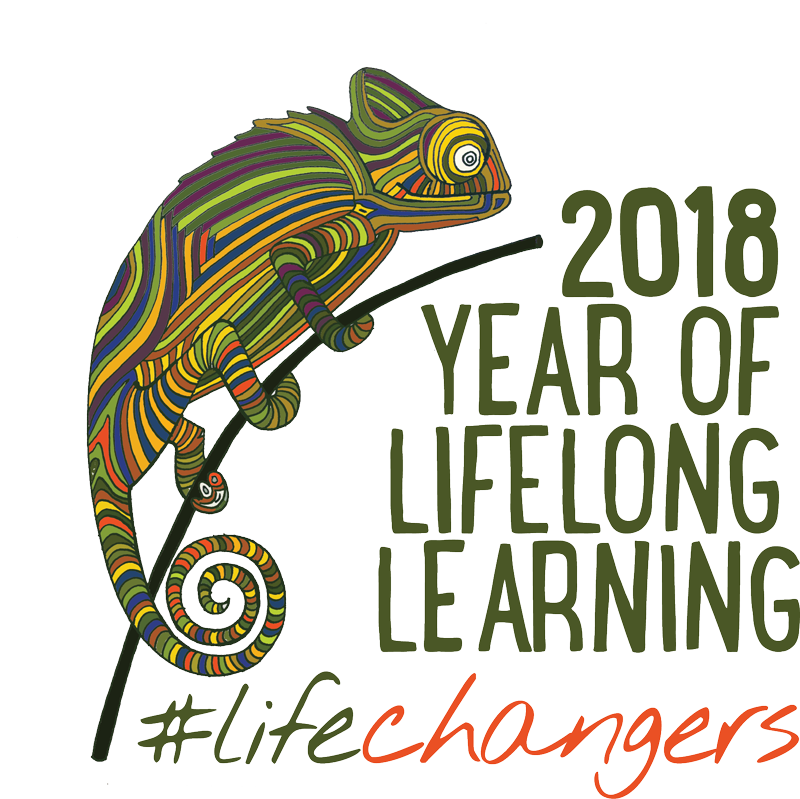 Adult Learning Australia is calling on the Australian Government to adopt a formal policy on lifelong learning as an essential feature of a healthy, active democracy.
We believe that providing access to lifelong learning opportunities allows people to overcome barriers and change their lives for the better. We have worked with our network of members around the country, and with key peak and membership bodies to develop a comprehensive policy agenda to ensure that all Australians can access the benefits of lifelong and lifewide learning.
A national summit and forum
From ideal to real: Towards a national lifelong learning policy for Australia

ALA hosted a national summit on the April 2018 that provided a platform for key stakeholders in adult education, community, government and business to discuss and reach consensus on what a formal lifelong learning policy might look like.
A forum to celebrate and wrap up activities for the Year Of Lifelong Learning (YOLL) was held on Human Rights Day  in November 2018 to share stories of how learning changes lives, and provide an update on our progress towards a national policy on lifelong learning.
Lifelong learning resources
Support our call for a national policy on lifelong learning for all Australians