Community paper thrives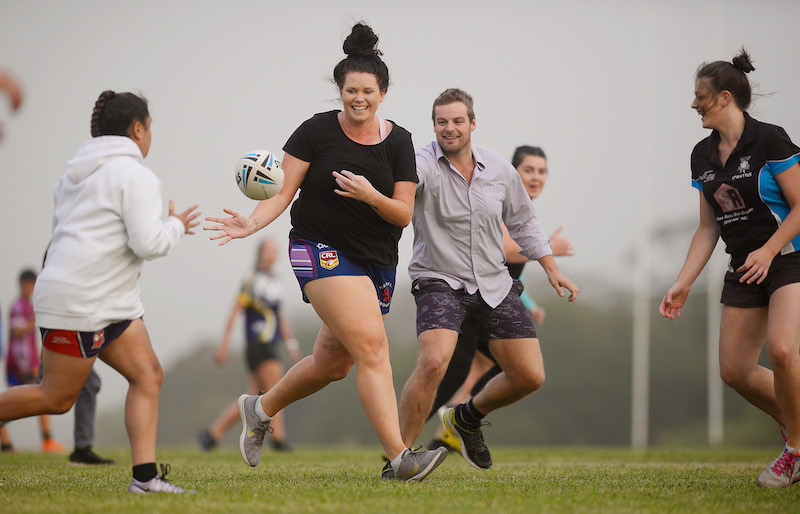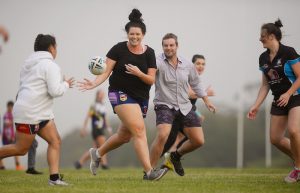 In 2016 Guyra Adult Learning Association established a community newspaper and it's been a learning experience for everyone involved.
It's 4.30 am on Wednesday morning in the small town of Guyra in New South Wales and the lights are on at the local adult learning centre. A group of volunteers is busily folding copies of the Guyra Gazette, the town's weekly newspaper, and getting ready to drop them off at the post office at 6.30 am. The free paper is delivered to all 1685 households in the town and across the 2365 postcode.
New England Community College, or Guyra Adult Learning Association (GALA) as its known, might seem an odd place to be producing a local newspaper. But it's a local institution, having operated in Guyra for almost four decades. Everyone in the community uses it — not just for adult education courses and classes but for administrative services, local meetings, even tourist information. And GALA is secretary for a number of community organisations including the local Agricultural Show Society, Potato Growers Association, Heritage Railway/ trike, and Ladies Golf Association. So it's the place to go to find out what's going on in and around town.
We're a hub for news. Dorothy Lockyer, Executive Officer of Guyra Adult Learning Association.
'People come to us for all sorts of things and with all sorts of questions. And if we can't help them find out what they need, we know someone who will.'
GALA has been producing the Guyra Gazette since 2016 when the town's only newspaper The Guyra Argus shut its doors. Production of the Argus was shifted to Armidale 40 kilometres away and local content dwindled. 'The same news stories that appeared in the Argus appeared in newspapers in Glen Innes and Tamworth. It didn't feel like it reflected our community anymore,' Dorothy says.
Around the same time, local Guyra Shire Council was absorbed into The Armidale Regional Council.
It felt like we were losing our local voice and our identity.
With the backing of the town, GALA decided to establish a new free paper that focussed on local news, hiring the two staff made redundant by the closure of the Argus office and leasing a printing machine. The first 16-page issue went out in December 2016. 'The community's response has been marvellous,' Dorothy says. 'It's given our community a voice and it's a way of spreading the word about what's happening around town which is vital in keeping people connected especially in times of drought and pandemic.'
It's been a steep learning curve, especially when it comes to the printing technology. GALA's commercial printer is left on to print overnight.
Tuesday nights can be nerve-wracking, Dorothy says, 'We just pray the printer doesn't break down half way through or we have to go in at 2.30 in the morning and finish it off using the old photocopier which is a real chore.'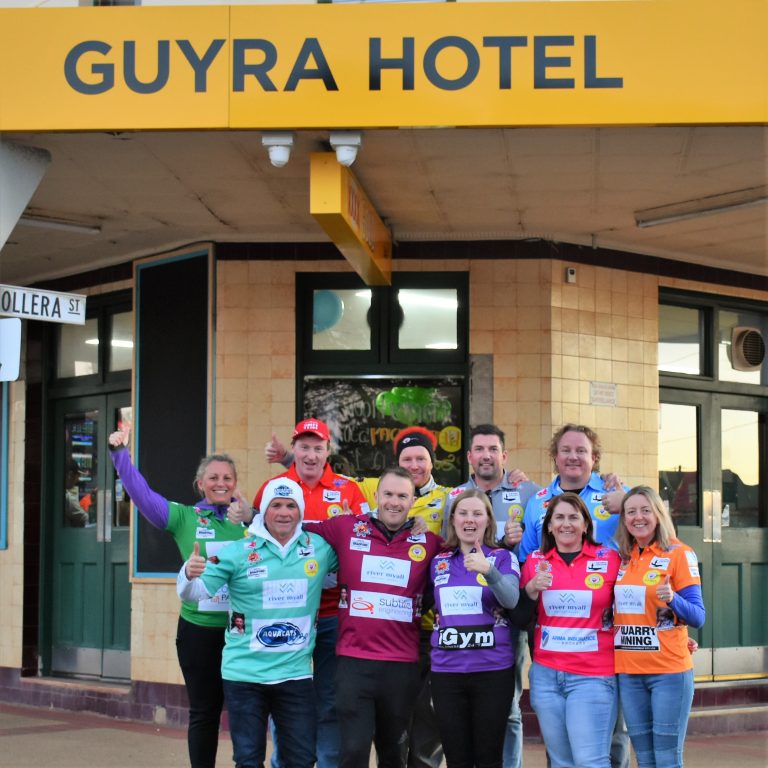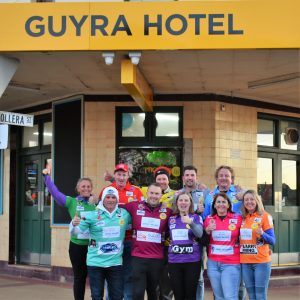 Experienced journalist gets the news mix right
Journalist Janelle Stewart was with the Guyra Argus for 10 years before the local office closed its doors. Even though she said she was expecting it, it was still a wrench. So when she got a call a few months later asking if she would be interested in starting a new paper she jumped at the chance.
The Gazette has its own mix of regional and hyper local stories. 'We still do regional stories, particularly as we are now part of a regional council, but our focus is on how it affects our town and what the people think.'
A large part of Janelle's job is gathering local news. 'People were missing the really, really local stuff — the church notices, local tidbits, updates from community groups. I think it is important that people see faces they recognise whether that is local kids playing sport, kids at school or community members at work. It's important information for the community to share. It's that idea of a local newspaper as a means of people communicating with one another.'
Readership connects people near and far
Janelle works two days a week, producing anywhere from 12 to 16 pages although she says there's less to report during COVID with all local sport cancelled. She and Dorothy have had to come up with inventive ways to fill the pages. 'We decided to do a puzzle page which includes a Guyra crossword. We expected it to last just a couple of weeks. But it's taken off.
'People just love it. One woman sends it to her mother up in Queensland and they do it together, another sends it to her niece in America. So people are sharing it online with people who have moved away and they're all engaged in finding out the information together. It's really taken off.'


The Gazette is clearly filling a need and it has blossomed. It circulates across all 1685 householders in the 2365 postcode as well as in nearby towns of Armidale and Tingha.
Janelle says people really look forward to their weekly news and if they miss out on a copy they'll ring up to get one. 'And names are important – don't spell someone's name wrong or
you will know it!'
The Gazette has an important place in the life and identity of the community. 'People will always tell us how much they enjoy it. One lady who lives in Armidale gets a copy every
week and her daughter emailed to say that it's a been a lifeline for her mother and that without it she would be lost.'
Advertising and donations keep the paper going and local politicians and the council have been enthusiastic in their support. GALA also received a $10,000 grant from Commonwealth's Public Interest News Gathering (PING) program and a grant from the Foundation for Rural and Regional Renewal will ensure the newspaper's continued production until at least the end of 2021.
Barraba inspired by Guyra Gazette
Two hours west in the town of Barraba, when the owners of the Barraba Gazette retired Community College Northern Inland (CCNI) stepped in and set up social enterprise and free weekly publication Barraba Community News. 'We were inspired and encouraged by what GALA does with the Guyra Gazette, but we are still on our trainer wheels,' Executive Officer Alison Heagney says.
Editor Bronwyn Clinch volunteered for the job and says it's been a steep learning curve for her and her team of volunteers — in proofreading, editing and desktop publishing. Luckily the retired owners of the Gazette were on hand to pass on their knowledge and contacts so those skills weren't lost to the community.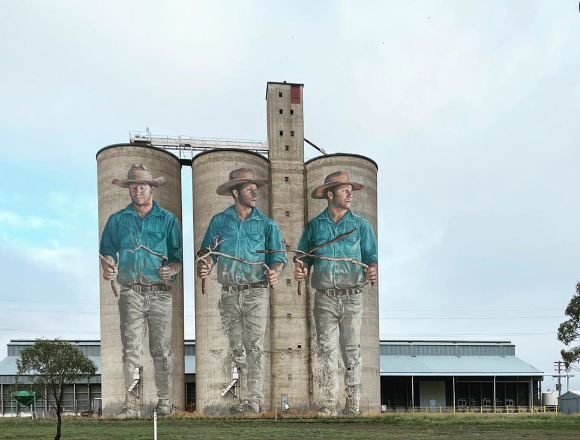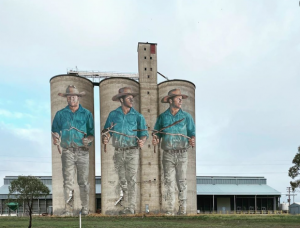 Bronwyn says she's learned just how vital a community paper is for informing and connecting people. 'People desperately want some form of community communication. They queue up outside the doors on Wednesday morning waiting for us to finish printing.'
As to the future, the challenge is finding a sustainable business model, and Bronwyn is looking to Guyra Gazette and the long running Walcha News to see what Barraba can learn from them.
The College plans to run a course in term 4 on writing, interviewing and taking photographs for newspapers to increase the pool of correspondents contributing local news.
See the full issue of Quest 3, 2020