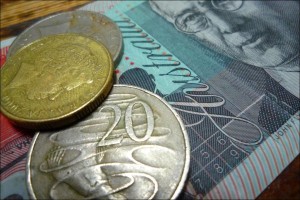 Finding alternative sources of income is an increasing pressure in the adult and community education sector.
Working out how you're going to make that added cash can be a challenge.
Here some tips shared by Robyn Logan in one of our recent webinars.  
1. Be prepared to invest time and effort in planning and testing your business idea.
2. Shift your mindset. If you continually refer to yourself as a Not for Profit organisation it can be hard to imagine yourself running a business that makes money. Try calling yourself a For Purpose organisation or a Social Enterprise to better reflect your position.
3. Keep your target market in mind. Many businesses fail because the people behind them focus on what they want to sell rather than what people want to buy. It's like opening a cake shop because you love to bake rather than thinking about what your customers might want.
4. First work out your business model. Leave the detailed business plan until later. Ask yourself how you are going to sell your product and make money. What customer problem or challenge are you solving? Who will pay? How much? How often? And what portion of every sale will be profit?
5. One strategy for developing a new business is to make the most of the expertise and knowledge you've got in your organisation and promote it to a new market. Think about what skills and knowledge people have in your organisation that could be sold elsewhere. For example, could some of your classes be revamped and rebranded to appeal to members of your community with more disposable income? 
6. When you're looking to reach a bigger market ask yourself who in your community has money to spend; what problems do they have and how can you solve those problems? You might identify that that residents of an upmarket retirement home who are less mobile but active online might be interested in IT training and support.
7. Consider partnering with agencies or organisations whose capabilities complement yours.
8.Test out your business idea before you launch into it. For example, if you are thinking of adding a coffee shop to your venue and your research indicates there's a demand, hire a coffee machine and set up a small scale version first.
9. Take your team along with you. Sharing ideas and measuring progress keeps everyone on track and committed to developing the next phase: your business plan.
10. When you've established your business model is a winner, start on your business plan.
Photo credit "Australian coins and notes" by Martin Howard / CC-BY 2.0
---
Included in Categories