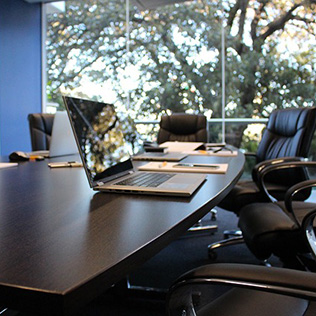 The Adult Learning Australia (ALA) Board plays a critical role in leading the strategic direction and governance of our organisation, and is accountable to the ALA membership. Our Board members are leaders who bring their experience, expertise and energy to guide and support the organisation to reach its full potential.
Who should nominate in 2022?
We are seeking nominations from people who are committed to and passionate about ALA's core values and vision. Nominees should have demonstrated expertise in two or more of the following:
Adult education
Advocacy and influence
Business development and finance
Governance
Policy analysis
ALA Board members are actively involved in advocating for our 5 key policy areas:
Our vision and values
Our vision is for equitable access to learning for all Australians to support social cohesion and economic prosperity.
Our work is underpinned by our core values:
     Integrity
     Access and equity
     Diversity

     Collaboration
     Responsiveness
     Evidence based approach.
Who can nominate?
There are currently 3 Board vacancies.
Only financial members can nominate for the ALA Board. We encourage all members, both long term and new, to consider nominating for one of the available positions.
ALA recognises the importance of diversity to our culture, performance and social impact. We are committed to diversity, inclusion and equity.
Election timeline
Not a member right now: Must join by 31 March 2022

Nominations open: 28 March 2022
Nominations close: 29 April 2022 @ 5pm AEST
New members announced: At the ALA AGM – 20 May 2022
Need more info?
An online ballot of all members will be held between 2 and 16 May 2022.
If you would like to know more about what is involved in being a Board member, please read the FAQs or contact ALA President, Annette Foley on 0408 457 914 or a.foley@federation.edu.au.
If you are unsure of the status of your membership, please contact ALA Member Services on (03) 9689 8623 or email membership@ala.asn.au to confirm.
---
---
Included in Categories