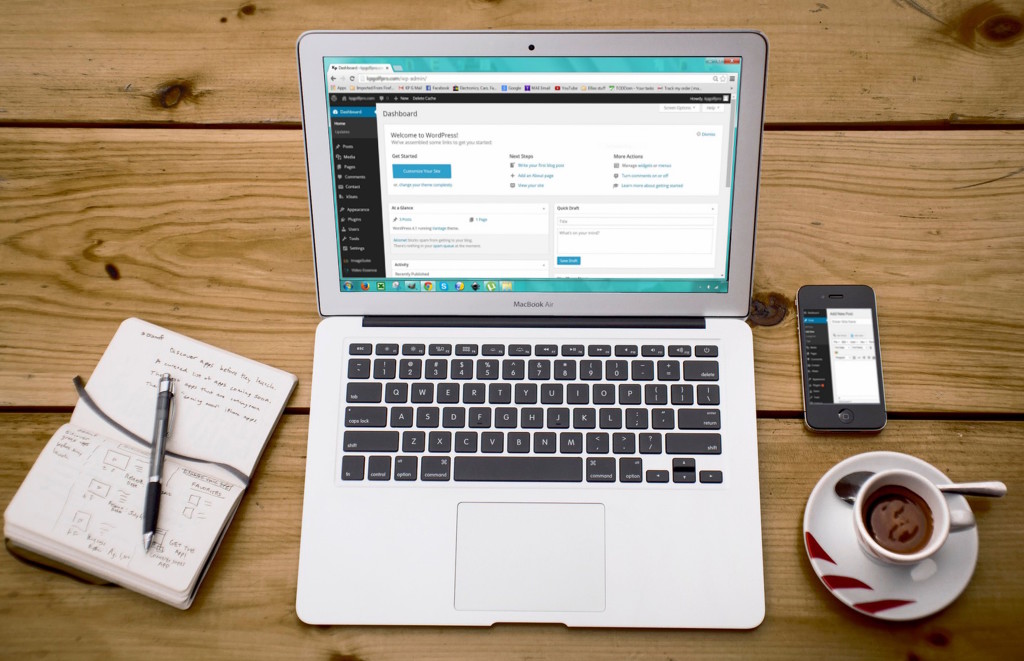 If you've outsourced management of your website you know making changes and updates can be difficult and costly.
An outdated website can be worse than no website at all. But changes in web publishing make updating and maintaining a website easier than it's ever been.
Here's our tips on taking back control of your website.
1. Choose an intuitive content management system (CMS)
A user friendly CMS such as WordPress or Joomla helps you and your team feel confident in making changes that are as quick and easy as posting to Facebook.
2. Select a theme or template that matches your website goals
Make a list of what you want your visitors to be able to do on your site to help you narrow down the choice of theme. For example, you might want space for news, videos and an online booking form.
3. Use responsive design
Make sure your site is easy to read and navigate on a mobile phone, a tablet or a desktop computer. Responsive design adapts the appearance of your website to the screen size of the device that a person is using to look at your website.
4. Draw a diagram or site map
This will show all the pages on your site and their relationship to one another to guide you in where to
place your content.
5. Hire a professional designer
Develop a design brief describing the image you are trying to project and who your target audience is. Get
your designer to develop a website colour palette based on your logo.
6. Invest in good, professional photographs
Good pictures can evoke mood, project your organisation's personality and have a big impact. Avoid
using generic photos. They imply your organisation is generic when it's not. Good photography draws the eye
and creates an emotional connection to the written content. Bad or irrelevant photographs are actually worse
than having no photographs at all.
7. Use colour strategically
Where possible, use a neutral colour palette to project a clean and modern appearance. Small dashes of colour –
for headings and key graphics – help to guide visitors to your most important content.
8. Choose fonts that are easy to read and accessible on a range of devices and browsers
The font size should be no less than 12 pt but bigger is better. The harder your text is to read, the less of it will
get read – even less will be understood.
9. Don't assume people will visit your homepage first
Site visitors from search engines may arrive on a page deep in your site so make sure each page makes sense on
its own and makes a good impression.
10. Make your site findable by search engines
The words you use in key places such as page titles and link text on your website are important. Search engines
also value sites that are updated regularly, that other credible sites link to, and ones that are active in social
media.
---
Included in Categories