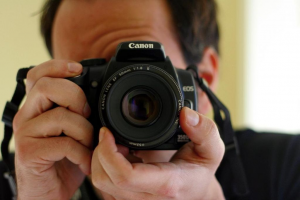 Need legal advice, graphic design skills, fundraising expertise, training and HR advice?
Sometimes finding the right volunteers for the work that needs to be done in your organisation can be a challenge.
Some of your volunteers are likely to be giving time to your organisation because they want to develop their own skills.  Others might be highly skilled but may not have the specific qualifications or professional expertise that you need.
Here are some tips on how to attract qualified and experienced people who are willing to give their time and expertise free of charge.
1. Identify the skills you need.  Look to your organisation's goals and the skills required for your organisation to grow and develop.  For example, if you plan to offer childcare, you might need help with business planning and legislative requirements.  If your goals include extending the reach of your program, you might need the help of someone skilled in marketing, communication and design.
2. Make a list of the experience and qualifications your volunteer staff already have.  Understanding what assets you already have will help you identify any gaps as well as look at ways of developing your current volunteer base.
3. Write a detailed job description.  Be specific about the responsibilities involved in the position you have in mind.  Put yourself in a potential volunteer's shoes and describe:
the likely time commitment. Does this work involve an ongoing commitment or is it a short term, one off project.
the degree of flexibility. For example, can the volunteer work from home, or from a distance.
the expected outcomes of the work.
4. Identify likely candidates. You can do this by:
using a volunteer matching service
asking organisations similar to your own for recommendations
identifying tertiary level courses in your field of interest to explore internship opportunities.
5. Describe what you see as the benefits for potential volunteers for donating their time and professional expertise to your organisation, especially if they are busy professionals.  Perhaps it's the networks they will be able to access as a result of the experience, or that the project you have in mind will offer a broader experience than they might be used to, or it offers a challenge in some other way.
6. Include time for mentoring in the project. Build in processes so that less skilled or experienced staff have an opportunity to learn from those volunteers with particular expertise.
7. Advertise and promote the skills of your volunteers as a way both of rewarding their involvement and contribution and promoting your organisation as a great place to donate time.
Resources
Community Sector Workforce Capability Framework
http://www.dhs.vic.gov.au/for-business-and-community/not-for-profit-organisations/workforce-capability-tools
I can do that. Victoria's volunteer portal.
https://www.volunteer.vic.gov.au/
Photo credit
"Photographer" by Nicolás García  /CC-BY-SA 2.5
---
Included in Categories