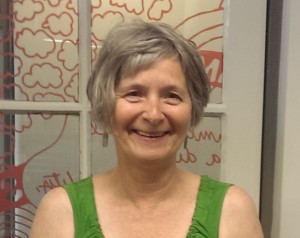 Recent elections have brought some fresh faces to the ALA Board. Here's a chance to learn a little more about some of our newer Board members.
Chris McCall (Vic)
I manage the Yarraville Community
Centre (YCC) in the inner west of
Melbourne.
We are a medium sized not for profit delivering a broad range of programs and services. We work with the most disadvantaged in our community with over 1000 adult learners coming through our doors to study in a language, literacy or general adult education program. Working in the community and adult education sector allows me to see lifelong learning in action every day.
I really fell into working in the community sector. In my 40s, after staying home looking after my three children I started coordinating a toy library and was asked by one of the members to work at YCC as a very part time admin officer. That was the beginning of what ended up becoming my passion.
Over the next few years I worked part time and built up my skills and returned to study to complete a Graduate Diploma in Community Education at Monash. As someone who left school early, I am an advocate for and passionate believer in everyone having access to education over their lifetime. No one should be denied access to education no matter their age or circumstance.
Since I started work in the community sector, I've been on the boards of
community based organisations, managed a neighbourhood house, set up an RTO, managed adult education programs, been part of the working group to establish the Moonee Valley/Maribyrnong LLEN, managed youth and Work for the Dole programs and sourced large grants for programs and services.
As an ALA board member, I want to represent community providers delivering adult education, advocate on behalf of members to ensure that lifelong learning remains at the forefront of government policy and ensure that people of all ages have access to affordable and relevant education.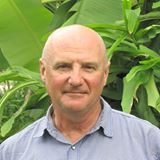 Dr Robbie Lloyd (NSW)
I'm based at Skillslink Training (formerly Port Macquarie Community College) where I work as Community Relationships Manager. I have over 40 years experience working in all levels
of education, from early childhood to tertiary and business education and training. I've been disheartened by the narrowing focus on accreditation and qualifications as measures of success
and I'm passionate about the potential for adult education to support people learning throughout their lives. I have a passion for adult education and community-based experiential learning and I see adult community education as a bastion for person-centred learning where imagination and creativity can flourish. I'm concerned that the funding
of questionable private sector providers and a lock-step and inflexible vocational training system has limited and diminished opportunities for both learners and employers.
I've also been involved in mental health and disability support reform over the past twenty years and I have spent 25 years working with Indigenous communities on development for culture, business and reconciliation. All this makes ALA a great place for me to make a contribution and I look forward to helping to expand ALA's work across the nation and into Asia Pacific in the coming years.
I continue learning in my own life by listening to elders and younger people from an array of cultures, by reading voraciously (an eclectic range of fiction and non-fiction), watching films and engaging in conversation with friends all over the world about how to be alert and receptive to new knowledge.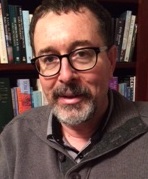 Malcolm Lobban (SA)
In 1998 after 15 years in resource management with the Australian Public Service, I made a major career change.
For the past 18 years I have been working in the field of
Education, Disability, Careers and Counselling.
I have been legally blind since I was 19, and I have over 30 years experience in the workforce as a person with a disability. I'm a staunch advocate for disability rights, antidiscrimination policy and associated legislation.
I hold a Bachelor of Applied Science and First Class Honours degrees in Disability Studies, a Graduate Bachelor's degree in Special Education and a Diploma of Languages (German) from Flinders University, as well as a Graduate Certificate in Career Counselling from UniSA. I am currently in the final stages of the EdD program. I am planning to complete my thesis 'Education for all … careers for some? Second-chance education for disadvantaged adult learners' by the end of 2015.
I have a passion for lifelong and lifewide learning, especially supporting the disenfranchised adult second-chance learner, and I have taught in the disability employment, community not-for–profit, ACE, TAFESA, university, and DECD sectors with these students.
A passionate supporter of the 'underdog', I am currently employed as a student counsellor in the New Arrivals sector, working with young refugees, migrants and international students learning English prior to entering mainstream secondary education.
I continue to learn. I play in a band, take singing lessons and have a long list of things I want to do 'post doc'. These include learning another language, learning another instrument, taking an Asian cooking class and building an Aquaponics system for sustainable food production.
---
Included in Categories