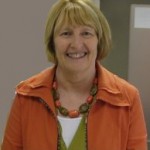 Let's face it, it can be challenging to develop good tasks against the ACSF. Trainers and tutors needs practical skills to unpack and translate the framework effectively.
Our next session in the LLN series is a 'hands-on' workshop where we will develop tasks together. In this workshop, we will:
look at different stimuli
discuss how to use it (in terms of levels, skills, etc.)
write draft questions
then develop these ideas into effective LLN tasks.
Our presenter, Philippa McLean will guide this workshop and we will benefit from her extensive experience in adult language, literacy and numeracy. Philippa McLean has facilitated both state and national professional development in the area of LLN in VET practice.
---
Included in Categories