It's time for the Uluru Statement and Voice to Australian Parliament to have a rightful place in the Australian Constitution. The most significant achievement our nation as a whole could attain is enabling First Nations Peoples voice to be heard. Support for the key principles of the Uluru Statement provides a much needed opportunity for an enriched Australia and reflects our vision for equitable access to lifelong and lifewide learning for all Australians. This means being fully informed about the Referendum process, the Voice, and its implications for First Nations People.
ALA is a member of The Allies for Uluru Coalition – representing more than 180 civil society organisations across the country that welcome and endorse the agreed wording for constitutional change and a First Nations Voice to Parliament. More information on the Allies for Uluru Coalition media release here.
Get your ALA 'Yes' t-shirt from our online ACE shop.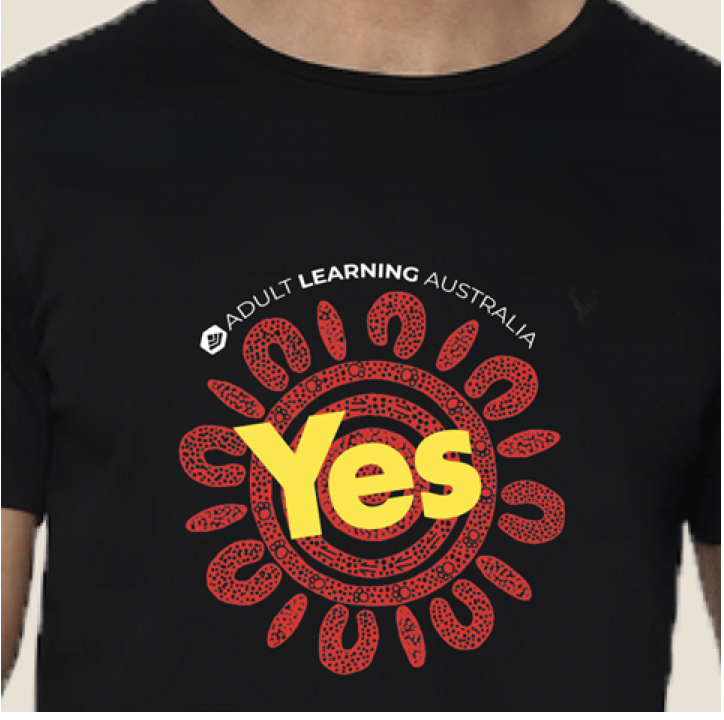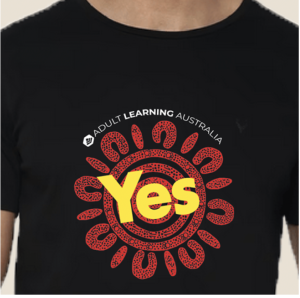 (Authorised by Annette Foley for ALA)
---
Included in Categories