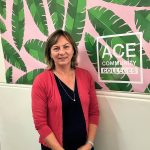 Date: Friday 20 May 2022, 1:00pm AEST via Zoom
Guest speaker: Kerry Johnson, CEO, ACE Community Colleges will share her story about the impact of the recent floods on ACE campuses such as Lismore and Murwillumbah.
This year's AGM will present the 2022 Annual Report, announce the results of this year's Board elections and feature guest speaker, Kerry Johnson. The AGM agenda can be found on the registration page.
Attendance is open to all individual members and all staff, board representatives or volunteers of member organisations. However, only official representatives of organisational members shall have voting rights
For any issues or queries please contact us at info@ala.asn.au or 03 9689 8623.
---
Included in Categories