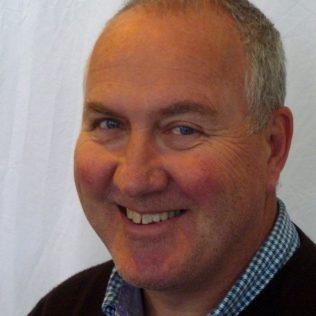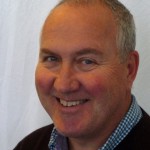 Dr Tony Brown, the new Editor of the Australian Journal of Adult Learning (AJAL) and Senior Lecturer in Adult and Organisational Learning at UTS finds being in a roomful of adult learners inspiring.
'It's very creative and exciting especially when you've got a room full of people who are firing on all cylinders. You can't teach without learning.'
It's appropriate that someone so enthusiastic about adult learning is also editor of a leading journal in the field.
The Australian Journal of Adult Learning (AJAL) was founded in 1961 and has been published 3 times a year for the past 52 years.
What makes AJAL unique as an academic journal, Tony says, is that it has both a peer-reviewed and a non-refereed section, where ALA members can continue to express their opinions, share their experiences and have a voice.
Tony's experiences in adult learning have taught him the importance of this dialogue. After university and a brief stint as a clerk in the public service he began work as a researcher with a trade union at a time when the Australian awards system was being modernised and career progression became linked to workers learning new skills and gaining qualifications.
Tony subsequently joined the newly established NSW Board of Adult and Community Education and observed first hand the process in which community education was invited to be part of a more formal education system (VET).
'It was like two worlds,' Tony says. 'Community education at that time was entirely non accredited and non standardised and here it was being offered entry into a new system, one which was the opposite, and one which offered entry with certain conditions and requirements attached.'
The community education sector was divided into those that felt the new system would corrupt the old, and those who saw it as an opportunity. It's these kinds of debates, Tony says, that contribute to the health of the field. And a journal like AJAL plays an important role in publishing articles that advance debates over theory, history and new practices in adult learning.
Ideally Tony would like AJAL to be the sort of journal that governments look to when they're developing policy. In the meantime, the journal's role is to advocate and educate. 'We need to talk about and celebrate the contribution learning makes in our lives and how it has great health, social and psychological benefits. It doesn't just take place in the education system but in community groups, in libraries, museums, workplaces, migrant centres and health services.'
He hopes during his stint as editor that the journal will look beyond national boundaries. 'Adult education and adult learning is an international field. Experiences in non formal settings are both similar and different across countries and I'd like to encourage conversations and connections with people from our region, for example, people in Hong Kong, Korea and China writing for AJAL as well as people in Australia.' 
True to his word, the first three issues Tony's edited so far include papers about or from New Zealand, Montenegro, Canada, Denmark, and Europe, in addition to Australia.
AJAL articles are are available free to members of ALA and non-members can buy individual articles from the AJAL website. 
---
Included in Categories