Adult Learning Australia has released its latest Australian Adult Community Education Environmental scan.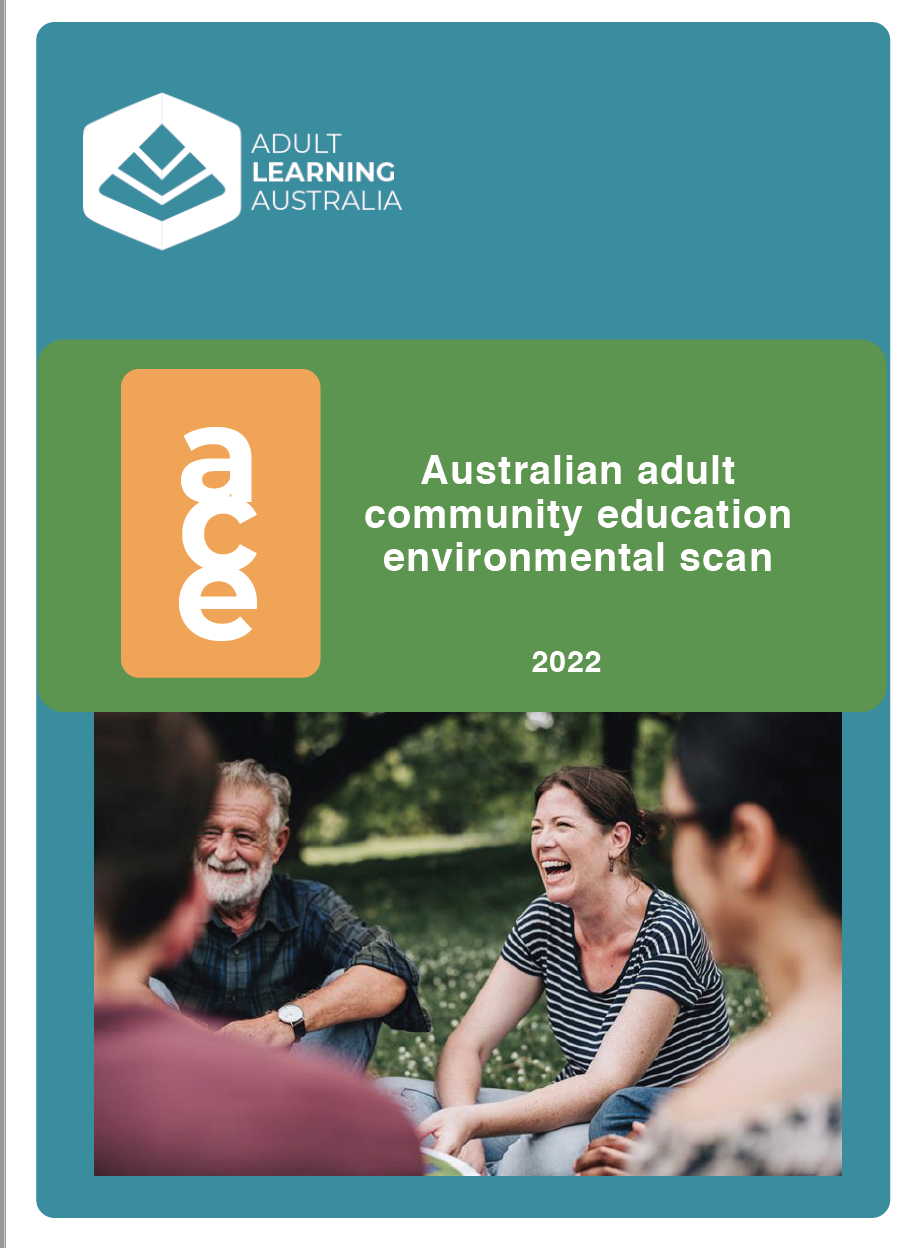 ALA's scan profiles the sector in terms of its programs, features, provider types, participants, outcomes and supporting policy areas. It also explores the challenges facing the sector in terms of sustainability.
Findings
The scan found that the ACE sector demonstrably serves important social and economic needs within communities across Australia for the ongoing education of adults. Yet, it lacks broad recognition, financial support and connections with local, state and federal governments, and this impedes its capacity to achieve these important goals.
For ACE to achieve its full potential in Australia, the scan identified an urgent need for the following actions:
A renewed national Ministerial Declaration is required to:
recognise ACE as a significant contributor in both accredited VET and non-accredited education by all state and territory governments
achieve national social and economic goals through programs that target educational disadvantage.
Trial a regional planning approach to improve participation and success in VET for disadvantaged learners and to allow for greater coordination and collaboration between the TAFE and ACE sectors, and industry.
ACE must be supported with infrastructure and resources to sustain a volunteer workforce, such as that extended to Lifesavers and volunteer firefighters.
Research must be commissioned to capture and map the educational needs of adult Australians, their alignments with existing ACE provisions and providers, and to identify how best education programs for these adults should be organised, enacted and evaluated.
---
Included in Categories