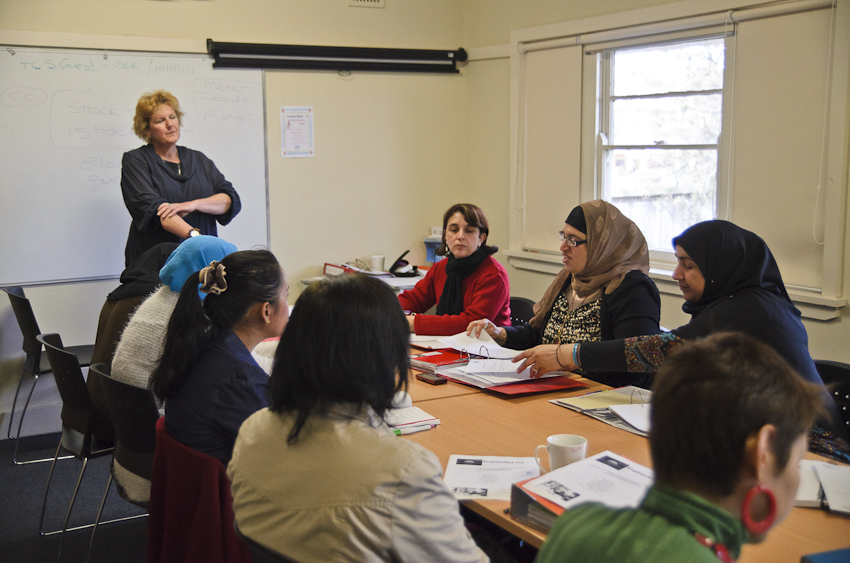 PRESS RELEASE 31 January 2017 Adult Learning Australia welcomes the Opposition Leader Bill Shorten's focus on ensuring access for all Australians to the skills and training they need for 'a decent job' and 'a good life'.
At the National Press Club today, Labor further committed to convening a National Skills Summit to bring together business leaders, unions, education providers and workers.
"Adults need new skills to remain employed, to access services and to participate effectively in the community," said Jenny Macaffer the CEO of Australia's national peak body for adult and community education, Adult Learning Australia.
The adult and community education (ACE) sector plays an important role in catering to the needs of people who do not complete school, many of whom live in regional or remote locations, areas of socio-economic disadvantage or are from Indigenous backgrounds.
"It's important to give all adults the opportunity to develop the skills they need to build their confidence and contribute to our diverse and changing society," says Ms Macaffer.
Adult Learning Australia agrees with Labor's statement that where students study is important, but what they learn is crucial.
Each year in Australia, ACE providers assist many adults to improve basic foundation skills and offer a platform for further vocational learning with a significant proportion of all adults participating in accredited education programs at ACE VET providers.
The not for profit ACE sector can contribute positive ideas and solutions to designing a high quality and seamless VET system.
Save
Save
Save
Save
Save
---
Included in Categories