Presenter:
Various
When:
10 August 2017 @ 9:30 am (AEST) registration with a 10.00am start - 3.30pm
Duration:
6 hrs
Cost:
$25.00

About
What are the Sustainable Development Goals?
The Sustainable Development Goals (SDGs) give us the framework to deal with global issues such as poverty, equitable access to education and social injustice.
Good quality and inclusive education is a powerful vehicle for sustainable development. Equal access to education that is blind to gender and social disadvantage has been identified as a priority for governments globally.
Global agreement
In 2015, 193 countries unanimously accepted Sustainable Development Goal 4:
To bring quality, equitable, inclusive education and lifelong learning opportunities to their citizens.
But declaring goals is just the first step in any action plan. What's needed now is good policy and funding to ensure the good outcomes are achieved in a timely way.
Forum program



Towards a gender informed national plan
This forum organised by Women in Adult and Vocational Education (WAVE) and Adult Learning Australia (ALA), and supported by EU Centre at RMIT University will explore the role of the Sustainable Development Goals and their implications for Australia..
Our forum will also explore:
Why the SDGs are important
What the SDGs have to do with education and training, inclusivity, gender and economic wellbeing
The potential impact of the SDGs on adult learning and training for decent work
The issues for women and girls
The key SDGs for education, gender and work
Download the event program.
Presentations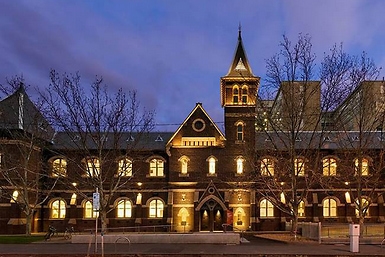 Here are the presentations from this event on 10/8/17 at Kathleen Syme Library and Community Centre
SDGs and education and economic empowerment
ASPBAE Regional CSO SDG4 Experiences
---
Included in Categories