Literacy for Life: New Foundation to boost Aboriginal literacy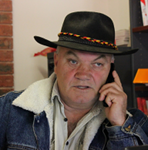 Leading Australian construction company Brookfield Multiplex is to throw its might behind an innovative program to tackle one of the most pressing social issues facing Aboriginal people today, low adult literacy.
The group is helping to establish a not-for-profit Foundation called Literacy for Life to lead the roll out of the National Aboriginal Adult Literacy Campaign, in partnership with Professor Jack Beetson and NSW indigenous communities.
Professor Beetson said the Foundation was imperative to improving access to the greater number of opportunities that exist for Aboriginal people.
"Aboriginal people have more opportunities than ever before yet these are only available to those who are literate. The fact is that approximately 65 per cent of Aboriginal people regardless of whether they live in urban, rural or remote areas are functionally illiterate in English," he said.
"This new initiative is an extension of the work I've done with Brookfield Multiplex since the early 90s. It may well be the most profound step ever undertaken by the corporate sector to redress ongoing educational disadvantage and provide real long-term sustainable employment opportunities."
George Kostas, Managing Director Construction and Development for Brookfield Multiplex Australasia, said the company would work closely with Professor Beetson to enable the Foundation to start work early in 2013, with a view to rolling out the program nationally.
"Not being able to read and write is a huge barrier to gaining a job, no matter where you are," said Mr Kostas. "But for Aboriginal people in remote and rural areas the problems of low literacy are compounded by distance and endemic disadvantage.
"As one of Australia's biggest employers, both directly and indirectly, we know that having a job is a ticket out of poverty and social isolation. That's why we've decided to focus our efforts on a sustainable program which helps Aboriginal people help themselves, through lifting literacy rates in whole communities."
This year Brookfield Multiplex was one of several organisations to support the first Australian pilot of the National Aboriginal Adult Literacy Campaign in the NSW town of Wilcannia, conducted by the University of New England in partnership with the Lowitja Institute and Wilcannia Local Aboriginal Land Council.
"The results of the pilot have been outstanding," said Mr Kostas. "These have led us to make the Campaign a priority for our Linking Industry with the Needs of Community (LINC) program, which drives our work in the community.
"If these early successes in one small outback town can be replicated in other communities, it will be a very powerful way to help fight Aboriginal disadvantage in the hardest to reach pockets of the country."
Brookfield Multiplex's Program Manager Dave Higgon, who took part in the Wilcannia pilot program, said beyond improved literacy of participants, the pilot helped to develop leadership skills and achieve social goals such as reduced substance abuse, healthier eating habits, staying out of prison and supporting their children to attend school.
"People from the Wilcannia community are proud to have launched the Campaign in Australia and want to continue with it and take it to other communities within the region," he said.
The Campaign model sets out to raise underlying education levels of the community. Through this process it consolidates and strengthens everyone's understanding of the value of education as essential for individual, social and economic development. It is the most effective way to enlarge the pool of people available to take on further education and training so that over time, a community's human and social capital is sufficient to 'take-off'.
Mr Kostas said the long-term nature of the program and the way it works in partnership with Aboriginal communities was a key factor in Brookfield Multiplex's decision to support the National Aboriginal Adult Literacy Campaign.
"It's a hand up, not a hand out," he said. "The benefits of literacy will flow to everyone.
"As builders, our challenge is to find ways for our projects to have a positive and long-term impact on communities. If we're successful in our bid, we'll be extending our indigenous engagement program including this initiative into the $1 billion Convention Centre project in Sydney."