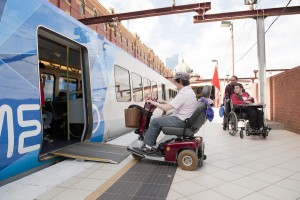 Trials of the new National Disability Insurance Scheme (NDIS) have been underway since July 2013. Participants in the trials say planning ahead is key for everyone involved – including community organisations. Are you NDIS ready?
The National Disability Insurance Scheme (NDIS) is the biggest social reform in Australia since the introduction of Medicare.
The goal of the NDIS is to enable people with a disability to take part in everyday life and to make sure they have the support they need to be part of the social and economic life of the community they live in.
Different levels of support
The NDIS provides support at different levels or 'tiers'
Tier 1 – Builds community awareness about the issues faced by people with disability and promotes inclusion and opportunities for people. For example, the NDIS co-ordinator works with a local bowls club to improve disability awareness amongst members and officials so that a young woman with Downs Syndrome can learn to play and become a member.
Tier 2 – Provides general information for people with a disability who are not eligible for a package, their families and carers about the most effective care and support options within community support groups and services. For example, the NDIS refers a man with arthritis who is worried about how it is affecting his job to a disability employment service and an arthritis support group.
Tier 3 – Provides eligible people with specific support for services and facilities in the community, according to an agreed plan and funded support package. Each person's plan and support package will be unique because each person's needs, preferences and aspirations are different.
Getting ready
Understand the changes involved. The NDIS is a completely new way of supporting people with significant and permanent disability. Understanding what the Scheme involves and how it works will help your organisation identify ways of better meeting the needs of people with disability in your community.
Expect more enquiries. The NDIS involves helping people to build their social and economic participation. Adult and community education (ACE) providers can expect more contact with people with disabilities, their families and carers interested in returning to learning or undertaking training.
Review organisational skills. Many ACE providers are experienced in working with a diverse range of students with a wide variety of abilities. However, staff and volunteers may require training to respond effectively to the individual needs of learners.
Plan for increased collaboration. People with a disability who are keen to return to learning may need a variety of services to help them with their learning and support needs. The NDIS will work closely with community organisations to identify opportunities for people with disability.
Expect demand for disability related courses. It is estimated that the growth in the demand for disability support and services will create more than 50,000 jobs.
Follow how the trials of the Scheme are progressing. Trials have been running in seven sites around Australia with further trials planned to start in mid 2016. See how the Scheme is working for people with disability, their families, carers and providers at the NDIS website www.ndis.gov.au.
ALA members can access a webinar recording of Judy Buckingham from the ACE DisAbility Network: 'How will the NDIS affect my organisation?'
FAST FACTS
In order to access the NDIS, a person has to meet the following requirements:
have a permanent disability that significantly affects their ability to take part in everyday activities
be aged less than 65 when they first access the scheme
be an Australian citizen, live in Australia and hold a permanent visa or hold a Protected Special Category Visa.
The National Disability Insurance Scheme (NDIS) started in July 2013. For the first three years it was trialled at selected locations around Australia. Roll out of the full scheme in New South Wales, Victoria, Queensland, South Australia, Tasmania and the Northern Territory will start progressively from July 2016.
Thanks to Yooralla College Barwon for background information and photos for this article.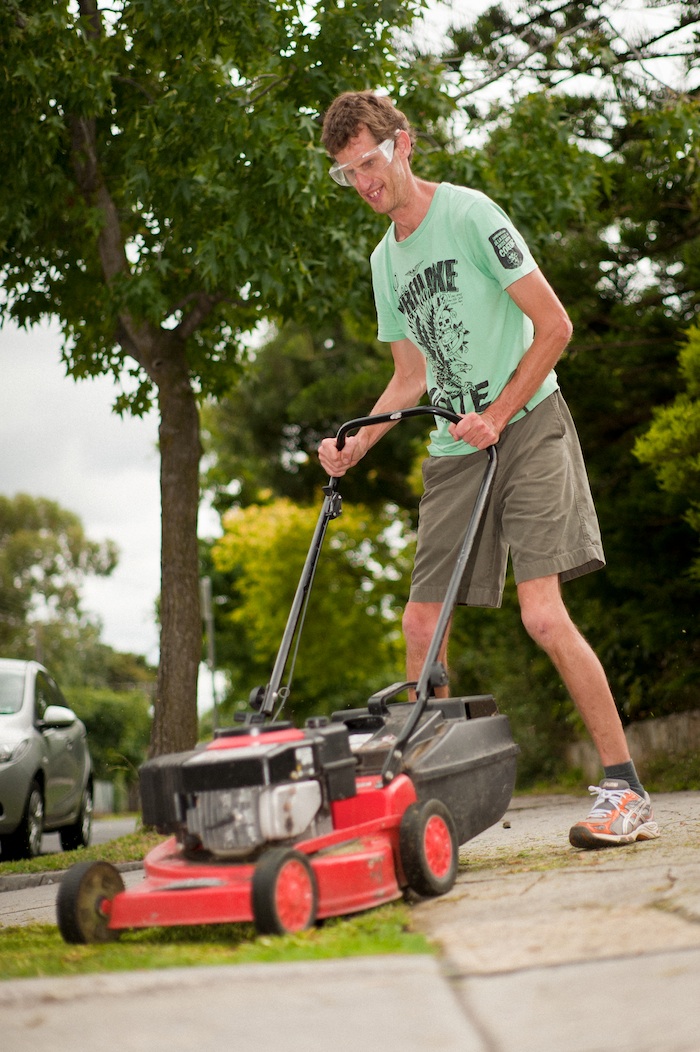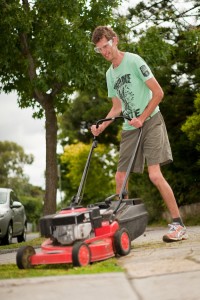 ---
Included in Categories