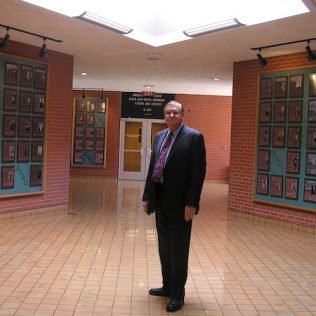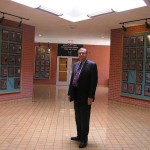 Los Angeles has Grauman's Chinese theatre where Hollywood stars are celebrated on the footpath. Philadelphia celebrates baseball on its Wall of Fame. In Oklahoma, it's leading adult educators who are inducted each year into their own exclusive club.
The International and Continuing Education Hall of Fame at the University of Oklahoma (OU) inducted its first group in 1996. Since then over 280 adult educators from around the world – including 12 Australians and two New Zealanders – have been honoured as leaders in the field.
Visit: International Adult and Continued Education Hall of Fame
'All are outstanding lifelong learners and have left lasting impressions on the students, institutions, and organizations they have served,' Dr James Pappas, Vice President for University Outreach and Dean, College of Liberal Studies says.
People who make it to the Hall of Fame are innovative leaders who believe passionately in the transformative power of education.
The Hall of Fame is located in the Centre for Continuing Education's (CCE) Thurman White Forum building, a purpose-built and busy facility that hosts meetings, conferences, workshops and seminars year round. The day that Quest magazine visited in August, the Summer Youth Program was in full swing and the Oilwell Blowout School was in session. Dr Pappas who oversees the Centre says, 'It's an exciting place to work.'
Dr Pappas says the Hall of Fame plays a crucial role both in the valuing and celebration of adult educators. He says it not only honours leaders in the field of continuing education and adult learning but also serves as an inspiration for the next generation of continuing education leaders.
Recognition for outstanding leaders
'The Hall of Fame is important because people get the recognition they deserve. It's also a way for students to identify with and understand the contributions others have made. Adult education is a broad field and we don't do a good job of recognising contributors. Just look at the range of different fields that use the concepts and learning principles of adult education. You find them in community courses and colleges, in career focused courses and HR development, in management theories related to learning organisations.'
Dr Pappas is an honorary and lifetime member of the Hall of Fame and is actively involved in teaching. He finds teaching adults terrifically engaging. 'Adult education is exciting, and there's much more opportunity for personal learning than in teaching traditional, large classes. I also have trouble with my attention span and the diversity and richness of the interactions you have as an adult educator and the fact that you are always trying new things makes it perfect for me.'
Adult education has a long history at OU
The University, Pappas says, has a long history of commitment to adult and community education. In 1892, when Oklahoma was still Indian territory, the newly established university sent itinerant teachers out across the state to recruit and help potential students to qualify for college. By 1913, the university had established an Extension Division, incorporating the needs of adult learners into its philosophy and its curriculum. By the mid 1930s, prison education had been added to its course offerings with 800 prison inmates from nearby McAlester Penitentiary signing up for classes.
While OU emptied out during World War 2, after the war the university was flooded with a different kind of student. Veterans in their 20s, 30s and 40s, hungry for education and eager to make up for lost time. The university's extension classes flourished, as did its reputation for trailblazing adult education.
By the early 1960s, adult education at OU had been singled out and it was funded as one of ten national W.K. Kellogg Foundation-funded centres in the world.
Nominations and induction
The Centre receives between 15 and 50 nominations for The International and Continuing Education Hall of Fame a year. Nominations close in mid October.
An induction ceremony is held annually in conjunction with the annual meeting of a national and/or international adult and continuing education association.
Australian members of the Hall of Fame
Dr Roger Morris (2006)
Arnold Hely (2009)
Michael Newman (2009)
Joan Allsop (2011)
Dr Jose Roberto (Robbie) Guevara (2012)
Dr Lloyd Robert Maxwell (2013)
Dorothy Lucardie (2014)
Colin Badger (2015)
Henry Carmichael (2016)
Robert "Bert" Madgwick (2019)
Jack Beetson (2019)
Phil Candy (2020)
---
Included in Categories