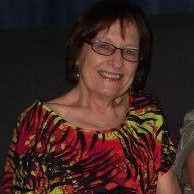 Adult Learning Australia, staff and friends of Melbourne's Laverton Community Education Centre were saddened by the recent passing of Alison Wilkinson, Education Manager.
Alison began working for the Laverton Community Education Centre in 2000 at a time when the funding of Adult Education was undergoing major change.  
By 2004 the Education Centre had become a Registered Training Organisation (RTO) thanks to Alison's hard work. The centre began to deliver quality accredited training to the local community starting with Certificate II in Hospitality (Kitchen Operations).
Over the next 9 years, Alison dedicated her efforts to successfully expanding the range of courses the Centre offered. She worked hard to ensure that everybody had the opportunity to access affordable education and she loved working with the community.
Alison's drive for better education in her community and that cheerful, caring way she had of reaching people will be sorely missed, but not forgotten. 
[feather_share]
---
Included in Categories