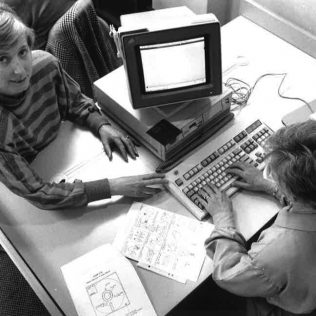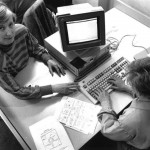 A one hundredth birthday is worth celebrating and the Workers'
Education Association (WEA) have made a great job of it in 2013
with the centenary of the organisation's arrival in Australia.
In 1913, horses and carts were still a common sight in Sydney's
streets. Adelaide was scandalised by the arrival of a new dance
called the Tango. And Melbourne marvelled at the arrival of electric
trams. It was also the year that Albert Mansbridge, founder of the
adult education movement in Britain, helped establish Australian
branches of an organisation committed to education for working
men and women.
From its ambitious beginnings as a nationwide organisation, the
WEA today is flourishing in the Hunter Valley, Illawarra and Sydney
in New South Wales and in Adelaide in South Australia.
Celebrations in Sydney
'We've been celebrating like billy-o here in Sydney,' Michael Newton Executive Director of WEA Sydney says. Centenary celebrations included guest lectures by advocates of adult educationsuch as Hugh Mackay, a formal birthday party and civic reception allof which have celebrated the role of WEA in Sydney's intellectual and cultural life. It's been great to reflect on and acknowledge the role of the WEA.
'The terrific contribution of adult education to people's lives is an immensely unsung story. Lifelong learning benefits everyone – individuals, communities, and society as a whole.'
Michael says there's a chemistry in the WEA classroom. 'Tutors love teaching here. They get a huge buzz out of the students' excitement and enthusiasm, at sharing ideas and seeing people develop.'

WEA in South Australia
Over in Adelaide the centenary kicked off with a series of master classes, talks, tours and exhibitions. At a recent civic reception, WEA's 450 tutors were recognised for providing 1600 different classes to the current crop of 26,000 students. Fourteen more were recognised for having taught for 30 years, and another ten for having notched up quarter of a century of teaching at the WEA. 'Our tutors are our lifeblood,' says Sue Ross, CEO of WEA South Australia.
Tutors like Erika Von Elm has spent 50 years teaching at the WEA, beginning with yoga in 1964 she has diversified into teaching cooking, baking and most recently, soap making.'Erika keeps on transforming herself,' Sue says. 'She's had a passion for teaching and learning all her life.'
Sue says the Adelaide WEA's early classes bear little resemblance to the wealth of courses offered today. Like Sydney, Adelaide WEA was originally affiliated with a university. 'From our early beginnings offering history, economics and philosophy we really broadened our scope.'
Today's offerings includes overseas study tours, services to assist people with a disability enter mainstream courses, and a range of WEA clubs so students can continue to meet and share interests.
The centenary celebrations in both states have highlighted the impact of the WEA on the its communities. In Adelaide, the Royal South Australian Society of Arts recognised the WEA's art tutors with a recent exhibition that celebrated the WEA's centenary. 'Lasting impressions' was a retrospective of work by artists including Ruth Tuck, Marjorie and Sophie Hann, David Dridan, Thomas Gleghorn, Dora Cant, Brian Seidel and Malcolm Carbins.
---
Included in Categories