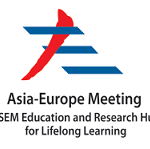 In the prevailing economic conditions, we need new visions and effective models for lifelong learning.  This ASEM forum on Lifelong Learning will be held on 9-12 March 2015 at Grand Nikko, Nusa Dua, Bali, Indonesia.
The forum seeks to engage representatives from all 32 EU member states and 19 Asian countries under the auspices of the Asia-Europe Meeting (ASEM) to discuss and construct concepts and practices for lifelong learning. At the forum researchers, policymakers and practitioners will discuss contemporary possibilities of the need to renew the agenda of lifelong learning, key concepts for policies and practices in Asia and Europe and what role researchers and policy makers should play in creating lifelong learning opportunities for all in Asia and Europe.
The forum is organized by the Department of Education, Aarhus University (ASEM LLL Hub); in cooperation with Danish Ministry of Foreign Affairs, Danish Ministry of Education, ASEM Education Secretariat under the Indonesian Ministry of Education and Culture and Asia-Europe Foundation (ASEF).
---
Included in Categories