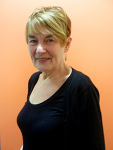 People with disability want to be included in our community in a variety of ways. A growing area of interest for them is in becoming volunteers.
Sometimes people with disability need special arrangements to ensure the workplace offers satisfactory outcomes both for them and for their employers.
At this session, facilitators from ACE Disability will share their experience in disability and volunteer management. Topics covered will include:
 Why volunteers with disability?
Key barriers to participation of people with disability in volunteering
Overcoming barriers
Implications of disability – intellectual disability, autism, mental health
Recruitment of volunteers with disability
Mentoring
Teaching people with disability
The right relationship
Who can help?
What can go wrong?
Where to from here?
---
Included in Categories