2020 Budget Letdown
A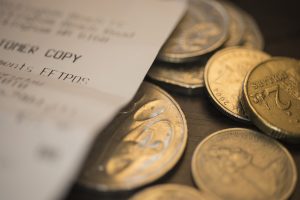 t a time when Australia needs political courage to make the shift to a healthy, secure and sustainable future, we have instead a disappointing 2020 Federal budget relying heavily on tax cuts, the private sector and a gas lead recovery. While there are some spots of good news in the budget this year, there are unrealised areas of potential that could have provided better outcomes for the most vulnerable households in Australia and directed us towards a better and fairer society.
Australia needs bold changes to regenerate a new economy and strengthen the health and wellbeing of our society post-COVID-19. We need a strong commitment to supporting a range of educational pathways and real investment in lifelong learning, not just vocational skills for work. Informed, educated and healthy citizens combined with a fair and just society are the best measures to future-proof our country. This budget has missed the boat.
Some points of interest:
JobMaker Hiring Credits: The $4 billion JobMaker Hiring Credit will be payable for up to 12 months for each new job and is available immediately to employers who hire eligible employees aged 16-35 including eligible charities. However, there is no protection for longer-term employment and subsidies are not available for people over 35.
LLN:$52.3 million over three years from 2020-21 to expand the Skills for Education and Employment (SEE) program to support additional places for basic foundational language, literacy and numeracy skills training. A scoping study would also be undertaken to inform development of a new national framework for foundational skills. Literacy is an investment in the future, this is a time for commitment to a National Literacy Strategy with resources, instead we continue with existing piecemeal programs that hardly touch the surface of community need.
ParentsNext:$24.7 million to streamline the successful ParentsNext program to better support parents – mainly women – to plan and prepare for future study and a return to employment before their youngest child starts school.
Time to Work Employment Service: $3.9 million to extend the Time to Work Employment Service by a further 12 months to help Aboriginal and Torres Strait Islander prisoners transition into work upon release
Vet Fee-Help Redress Measures: $11.9 million to extend the VET FEE-HELP Student Redress Measures to allow eligible students to apply to have their debt re-credited until 31 December 2022.
Vet Student Loans Tuition Protection Levy Waiver: waive collection of the 2020 VET Student Loans (VSL) Tuition Protection Levy, providing significant relief for 140 approved vocational education and training providers. Provide an additional $2.7 million in seed funding to ensure the Tuition Protection Service has sufficient available funds to continue delivering tuition protection to students and the VSL sector.
VET and JobTrainer: There will be a more flexible approach to counting study and training courses of 12 months or less towards meeting mutual obligation requirements of JobSeekers. Eligible courses will be in identified areas of skills needs and will include subsidised training in the Vocational Education and Training system, including courses delivered under the $1 billion JobTrainer Fund as they become available.
A new 50 percent wage subsidy for all businesses that take on new apprentices over the period 5 October 2020 to 30 September 2021. The $1.2 billion Boosting Apprenticeship Commencements wage subsidy will support next generation of skilled workers through 100,000 new apprentices.
New Employment Service Model from July 2022 will allow most jobseekers to manage their job search requirements online, without the need for face-to-face meetings with job service providers and allow more resources to be directed to providing personal, tailored help to more disadvantaged Australians who need access to vital skills and training to break into the workforce. Assumes access to digital skills and infrastructure.
New Apprenticeships Data Management System: A new ADM System to replace the current apprenticeships information system, (Training and Youth Internet Management System). The new ADM System will be developed over four phases from 2020-21 to 2023-24 at an estimated cost of $91.7 million.

National Careers Institute: Investment of a further $29.6 million to support the ongoing work of the NCI to ensure people have access to authoritative and accurate careers information and are able to actively manage their career pathways irrespective of their age or career stage.

Be Connected digital skills program for older Australians extended for an additional three years until 2024.
$5.8 million for Good to Great Schools Australia to pilot program in 10 remote schools and expand their Direct Instruction literacy model to include numeracy and science, and to evaluate its impact on student learning in remote communities.
$146.3 million over five years including $39.8 million over four years for 2,000 positions funded via the Clontarf Foundation to assist indigenous men, and $38.2 million over four years to the Smith Family for 76,000 disadvantaged Australians. Both programs aim to assist recipients' complete year 12 and move into work, training, or further study.
More information:
https://www.minister.industry.gov.au/ministers/michaeliacash/media-releases/providing-skills-australians-need-get-job
https://www.abc.net.au/news/2020-10-06/coronavirus-federal-budget-2020-winners-and-losers/12684802?nw=0
https://budget.gov.au/2020-21/content/overview.htm