ALA webinar: The impact of a 'She'll be right!' approach to ACE – panel discussion
Presenter:
Dr Karen Charman
When:
14 February 2018 @ 1:00 pm (AEDT)
Duration:
1hr
Recorded Session:
https://au-sas.bbcollab.com/site/external/launch/nativeplayback.jnlp?sid=2010063&psid=2018-02-13.1506.M.190DAFAC9DE18FD0A9CB3999AFD766.vcr
Cost:
ALA Webinars are FREE to ALA Members. Cost to Non-Members is $50, payable online.
About this event
This online panel discussion will kick off the National Year of Lifelong Learning. Come along to be part of an important discussion on the current shape of adult and community education in Australia and to explore possibilities for the future. Our panel will discuss:
The impact of viewing adult learning through a narrow vocational prism
Ways to disrupt the sector or adapt to changing circumstances – both social and economic
The mismatch between ACE policy and practice
Why we need a formal policy on lifelong learning.
Panel participants
Dr Robbie Lloyd: Robbie Lloyd is based at Skillslink training in NSW (formerly Port Macquarie Community College). He has a background of over 40 years working in all levels of education, including education and training journalism, with a passion for community based experiential learning.
Richard Vinycomb: Richard Vinycomb has run two award winning adult and community education centres in NE Victoria and currently on the far North Coast of NSW. He is on an ASQA reference group, a local government business incubation group, and the Board of Co-operative Learning Ltd.
Sally Brennan: Sally Brennan has spent 22 years as CEO of Upper Yarra Community House. She is an ACFE and ACEVic Board member and a senior project manager Learn Local Partnerships at Swinburne University.
Ros Bauer: Ros has extensive experience in adult education as a language literacy numeracy practitioner. She is part of the NT LLN Network Group and is the educational consultant to the Warlpiri Youth Development Aboriginal Corporation.
About the facilitator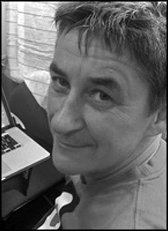 Karen is a researcher with the Public Pedagogies Institute, which provides a platform for engagement and exchange between practitioners, researchers and organisations working in the areas of learning and teaching in the community or outside formal education institutions. Her research areas relate to public reflection, representation of place and memory and learning that occurs outside of formal institutions.
How to participate
Access all ALA webinars for FREE with an ALA membership.
Not sure of your member status or your member log-in details? Contact us at membership@ala.asn.au for assistance. To register for the webinar, click below and follow the onscreen instructions. (If you don't receive an email confirmation, first check your spam and junk folders, then contact us for further assistance.)

______________________________
Join ALA
Access all ALA webinars for FREE with an ALA membership.