ALA LLN Webinar: Validating your LLN resources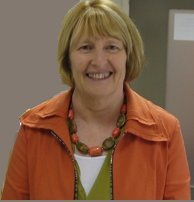 Presenter: Philippa McLean
When: Wed 16 September, 2015 @1pm AEST.
This webinar is for language, literacy and numeracy practitioners to come together as a group to validate your LLN assessment strategies to the Australian Core Skills Framework (ACSF).
Getting together for validation sessions can be tricky in today's flexible workplace – here's an opportunity to collaborate online with your peers to validate resources, in alignment with ASQA's professional development guidelines for trainers and assessors.
The structure for this webinar involves participants sharing assessment strategies for the group to validate. Draft assessment tasks needing peer feedback can also be used. Our presenter, Philippa McLean, will guide the validation session, sharing her extensive experience in adult language, literacy and numeracy. She has successfully facilitated both state and national professional development in the area of LLN in VET practice, including working in the online space.
On registering for the webinar you will be invited to submit an assessment for validation, identifying the ACSF level and the ACSF core skill. Assessments in draft form, needing peer feedback before finalising, are very welcome.  Assessments should be emailed to ALA by Wednesday 9th September.
Session details
When: Wednesday 16th September, 2015. 1.00 – 2.00pm AEST
Time Where You Are: 11.00am in WA, 12.30pm in NT & SA, 1.00pm in QLD, NSW, ACT, Vic & Tas
Where: This session is conducted via webinar / web conferencing.
Cost: Free for members of ALA, LLN Network
This event has concluded. Click to access the webinar recording: