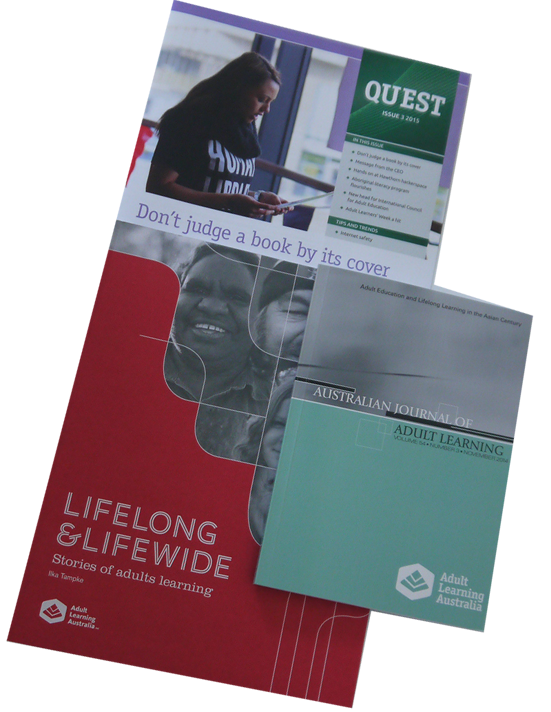 Adult Learning Australia publishes high quality resources across a wide range of topics, for providers, researchers, students, policy makers, managers and more.
Quest
Quest is published quarterly. It features an informative mix of feature writing, news, analysis and stories from the ground for a national and international audience.
Download the latest Quest.
Members get:
Non members can:
Australian Journal of Adult Learning
The Australian Journal of Adult Learning (AJAL) is published three times each year. It promotes critical thinking and research in the field of adult learning as well as the theory, research and practice of adult and community education. Each issue features articles that have been double, blind-peer refereed.
Members get:
Non members can:
Publish an article in AJAL article
Lifelong & Lifewide: Stories of Adults Learning
Lifelong & Lifewide is a collection of ten personal stories that document life change through adult learning.
The stories span all states and territories of Australia, all ages and a great diversity of communities and issues, including disabilities, Indigenous adult learning, adult literacy and migrant learners.
Lifelong & Lifewide draws an intimate portrait of the value of adult learning to individuals and their communities. Also available in class packs.
Contact us for details.
Save
Save
Save
Save
Save
Save
Save
Save