ACE Disability Network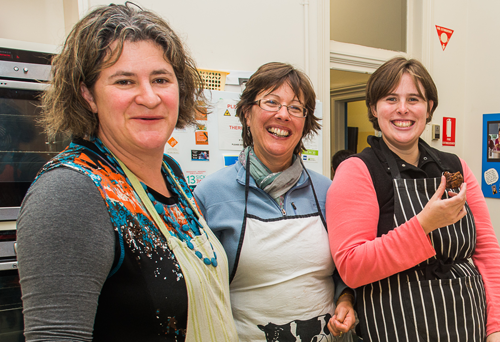 The ACE Disability Network is a partnership between leading disability organisations and learning centres to provide advice, support and training to Victorian adult community education providers; provide disability awareness and to promote networking between the adult education and disability sectors.
Australian Learning Communities Network
The Australian Learning Communities Network is committed to building a nation of connected lifelong learning communities. Here is 2016 Autumn Issue Ripples.
Broadband for Seniors
Broadband for Seniors is a volunteer run program that is designed to help senior Australians get the skills they need to use computers and to access the Internet. BFS kiosks are located all around Australia. They are available to anyone 50 years or over who wants to learn how to use a computer and surf the Internet free of charge.
Community Education and Training
The Community Education and Training Network is an Adult Learning Australia network that is dedicated to members who are not for profit community education and training providers who offer accredited courses, classes and learning programs to job seekers, employers and community members in their local area. This network includes a dedicated provider directory.
Language, Literacy and Numeracy Network
The Language, Literacy and Numeracy Network is an Adult Learning Australia network that supports literacy tutors, teachers and administrators operating in community environments. This is achieved through dedicated ACSF validations sessions, an LLN discussion platform and a bank of resources.
U3A
U3A is a voluntary self-funded community-based organisation that provides low cost opportunities for older people to be intellectually stimulated and to learn new skills, both creative and life-skills.
NSW – www.nsw.u3anet.org.au Sydney – http://sydneyu3a.org/
VIC – www.u3avictoria.com.au
QLD – https://sites.google.com/u3anetworkqld
SA – http://alliancesa.webs.com
WA – https:/sites.google.com/u3anetworkwa
ACT – www.u3acanberra.org.au
TAS –  go to www.u3aonline.org.au and click on "Find a U3A"
Save
Save
Save
Save
Save
Save