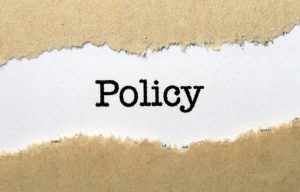 The Ministerial Declaration on Adult and Community Education 2008 defines the commitment of all Australian governments to the ACE sector. Each state and territory in Australia has taken a different approach to the commitment made in the Ministerial Declaration on ACE. More than a decade prior to the Ministerial Declaration, the Senate Standing Committee on Employment, Education and Training published: Come in Cinderella: the emergence of adult and community learning (1991).
ACE is defined differently in each state and territory of Australia. Some states support a sector of not-for-profit ACE providers, while others use the term ACE to refer to a set of non-formal programs. Both views of ACE have a strong focus on engaging socially and economically marginalised groups through learning.
Education and Training Departments in Australia have responsibility for ACE policy, due to the role of ACE providers and programs in providing pathways to VET and Further Education; however, historically the sector has received funding in varying degrees from all three tiers of government across a range of portfolios. They also gather large proportions of their income through fee-for-service activities.
Commonwealth
The Commonwealth undertakes a stewardship role through support for Adult Learners' Week activities. The Commonwealth recognises Adult Learning Australia as the national peak body for the adult and community education fields.
https://www.education.gov.au/skills-agencies-committees-and-councils
Adult Learning Australia maintains international relationships with the Adult Education sector through its membership of and participation in the International Council of Adult Education (ICAE) and the Asia South Pacific Association for Basic Adult Education (ASPBAE).
The states and territories
Australian Capital Territory
In the ACT, adult community education refers to the delivery environment. The ACT Government's Adult Community Education Grants Program provides funding to a range of locally focussed not-for-profit community-based organisations or to education providers working in partnership with a community-based organisation.
https://www.skills.act.gov.au/grants
New South Wales
NSW ACE is currently made up of a relatively homogenous group of providers that identify as Community Colleges. These organisations are independent but are supported through Training Services NSW grants.
https://www.training.nsw.gov.au/ace/index.html
Northern Territory
The Northern Territory is the only Australian state or territory to have no statement, policy or strategy for ACE. However, examples of community-based adult learning exist across the Northern Territory in Seniors Centres, Indigenous Communities, Working Women's Centres and U3As. Some training programs run by the Department of Business – Training NT that support adult learning are shown here:
https://nt.gov.au/learning/adult-education-and-training
Queensland
In Queensland, the state does not set criteria nor does it register organisations as ACE providers. However, the Dept of Employment, Small Business and Training's National Foundation Skills Strategy for adults (NFSS) recognises the role of ACE in improving foundation skills.
https://desbt.qld.gov.au/training/training-careers/courses/ace
South Australia
South Australia has a strong and established ACE sector, and clearly articulated ACE policy statements. ACE is managed by the Department of State Development (DSD), Foundations and Engagement Unit, and funded through ACE Foundation Skills Grants.
https://www.skills.sa.gov.au/Training-providers/Apply-for-funding/Adult-Community-Education-funding
Tasmania
The Tasmanian government funds the coordination of a broad range of ACE programs, including adult literacy programs, through Libraries Tasmania and adult education and online access centres. The term 'ACE' is not commonly used to define a sector in Tasmania. The Department of Education largely funds ACE from within its annual budget.
https://www.education.tas.gov.au/community-and-engagement/adult-community-education/
Victoria
The Adult, Community and Further Education (ACFE) Board is a statutory authority under the Education and Training Reform Act 2006. Through the Board, the Victorian Government provides funding to community-based organisations, known as registered Learn Local providers, and two adult education institutions, the CAE and AMES Australia, for delivery of adult education and training programs.
https://www.education.vic.gov.au/training/providers/learnlocal/Pages/acfe.aspx
Western Australia
In WA, ACE refers to a set of programs delivered by a broad range of organisations including: State Training Providers (STP) formerly TAFE colleges, private RTOs, local government, telecentres, community learning and neighbourhood centres, churches, migrant resource centres, adult education centres, seniors' education associations and Aboriginal community organisations.
http://det.wa.edu.au/ssen/detcms/navigation/pathways-and-transition-planning/pathways/further-education-and-training/