Learn more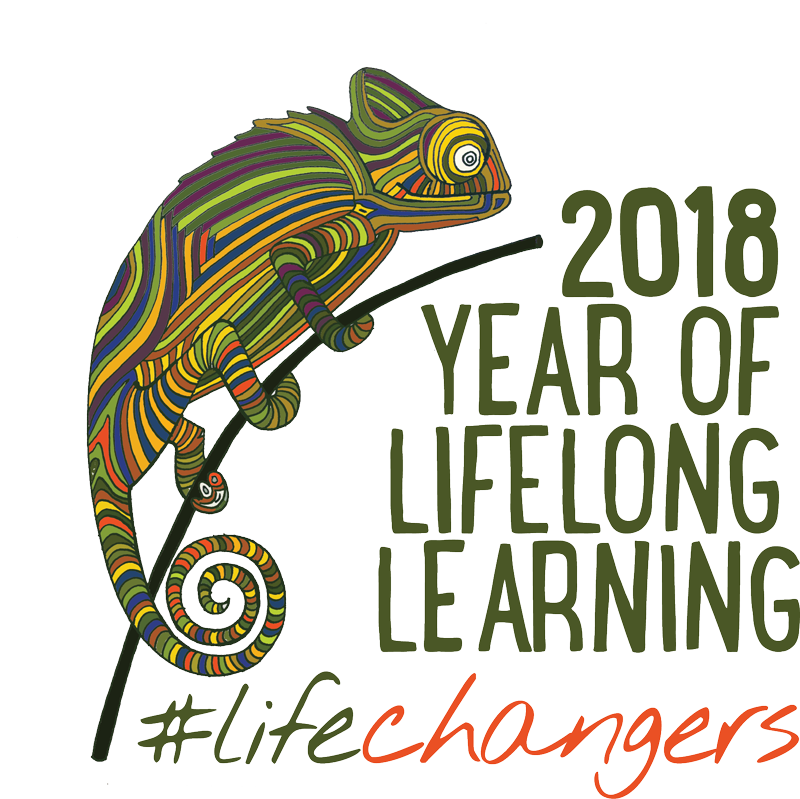 Welcome to the Year of Lifelong Learning when we'll be celebrating the power of people continuing to learn throughout their lives. We know from research both in Australia and internationally that when people take an active approach to learning in their adult years they develop the skills, confidence and courage to live independently, find new work and to shine at new skills.
Taking time for learning as an adult is the key to a healthy and active life, to staying connected in communities, to finding new or better work and participating in a democracy. It changes people's lives for the better. It's a lifechanger.
All the evidence tells us that adult lifelong learning transforms lives. And that it has a ripple effect, from teachers, to learners, to families, to communities and back again.
Lifechangers are the mentors, teachers, coaches who encourage inspire their adult students to keep learning.
Lifechangers are the adult learners of all ages and backgrounds who are empowered through their experience and inspire others in turn. Their success inspires those around them as well as the generation that follows them.
Lifechangers are communities who commit to a culture of learning and provide accessible opportunities for a broad range of people to make positive changes to get involved in learning.
Lifechangers are the venues and places where adult learning happens from Neighbourhood Houses to Men's Sheds, from community libraries to community gardens.
What are our plans for the #YOLL2018?
Advocacy
Australia does not have a formal lifelong learning policy. A lifelong learning policy would acknowledge learning beyond work-related training and highlight its role in social mobility, community building and wellbeing.
Adult Learning Australia is calling on the Australian Government to adopt a formal policy on lifelong learning as an essential feature of a healthy, active democracy. We believe that providing access to lifelong learning opportunities allows people to overcome barriers and change their lives for the better.
Adult learning and education (ALE) is a core component of lifelong learning. The UNESCO Global Report on Adult Learning and Education (2016) highlighted the contribution that ALE makes across many sectors of society, and that it is:
an indispensable component of education, and a fundamental and enabling human right
an integral dimension of a balanced life course
part of a holistic, inter-sectoral sustainable development agenda with the potential to offer multiple benefits and lasting impact.
Demonstrating value and impact
The #Lifechangers campaign promotes the achievements of the diverse people and places involved in adult learning and education across Australia. Through a campaign that encourages people to share stories of #lifechangers we demonstrate the impact of a sector that is often overlooked in public discussions of education.
Professional development
Our #Lifechangers webinars and forums will share the best of adult learning and education practise, build networks and inspire ALE organisations and staff to share their experiences, learn about latest initiatives and build community.
Adult Learning Australia believes that lifelong learning must be the centrepiece of all education policies in order to promote a system that provides opportunities for Australians to adapt to the ever-changing economic and social landscape, and to continue to learn throughout their lives.
Technological advancement and globalisation have decreased the availability of low skilled jobs and increased the number of jobs that require higher levels of literacy. But a policy approach that is solely focussed on the skills required by industry fails to recognise the importance of learning in helping adults to adapt to and manage changing roles at work, in families and in communities.
How can you help?
By becoming an Adult Learning Australia member, you can play a key role in this important initiative.